FAQ for Galleries
Online Viewing Room
Powered by Walter's Cube
1. What should I do if I can't upload artworks?
Please check if you uploaded the same amount of artwork that you have indicated. If you have selected 4 artworks, upload all the four images.
If you are finished with uploading, click next. This will save your images and artwork information you added already.
You can go back and modify anytime by clicking on the 'Previous' button.
If you still have trouble uploading your exhibition please contact us at hello@onlineviewingroom.com. Our team will be happy to help you.
2. How can I modify my exhibition?
You will receive an email containing a modifying link shortly after you submit your exhibition. Please make sure you provide the right email address.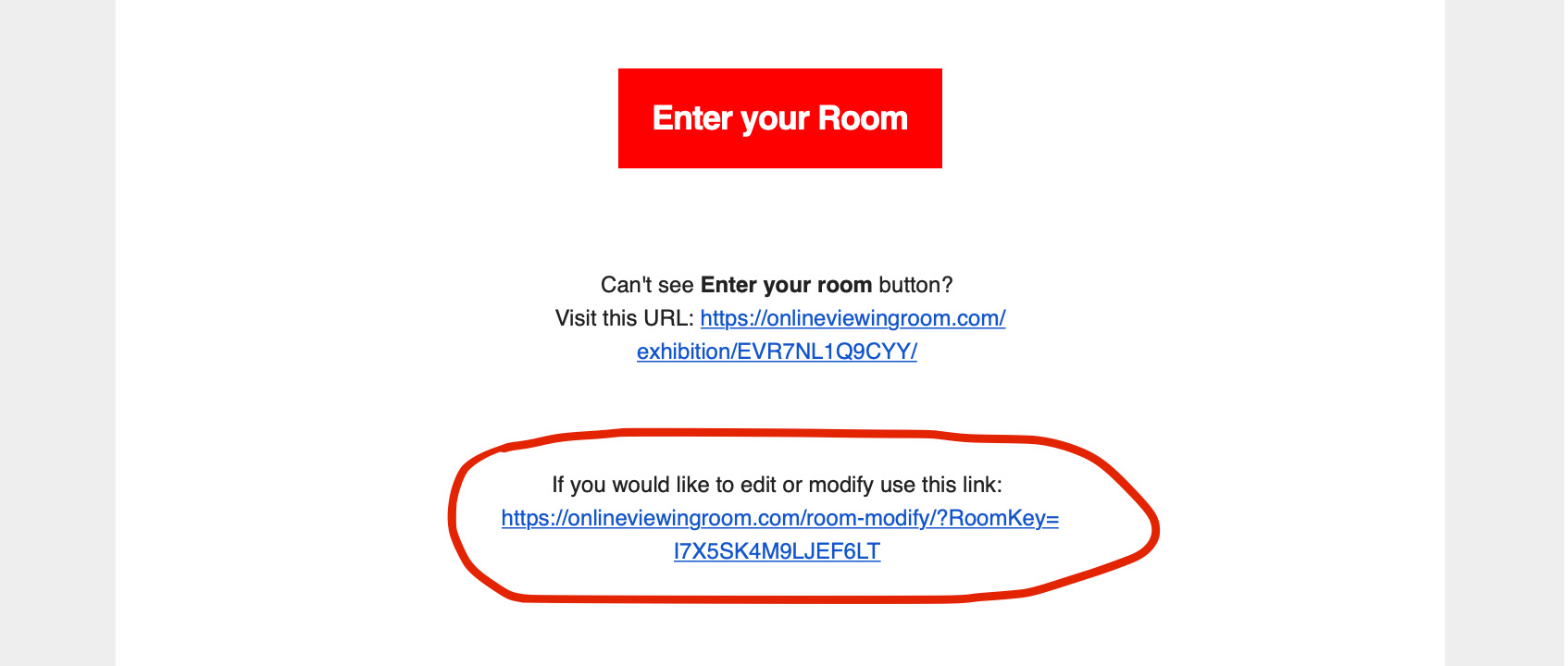 3. How can I add the gallery name to my exhibition?
Please type the gallery name in the 'Exhibition Title' field. If you wish to add an exhibition title (optional), please add it in the same field, using apostrophes.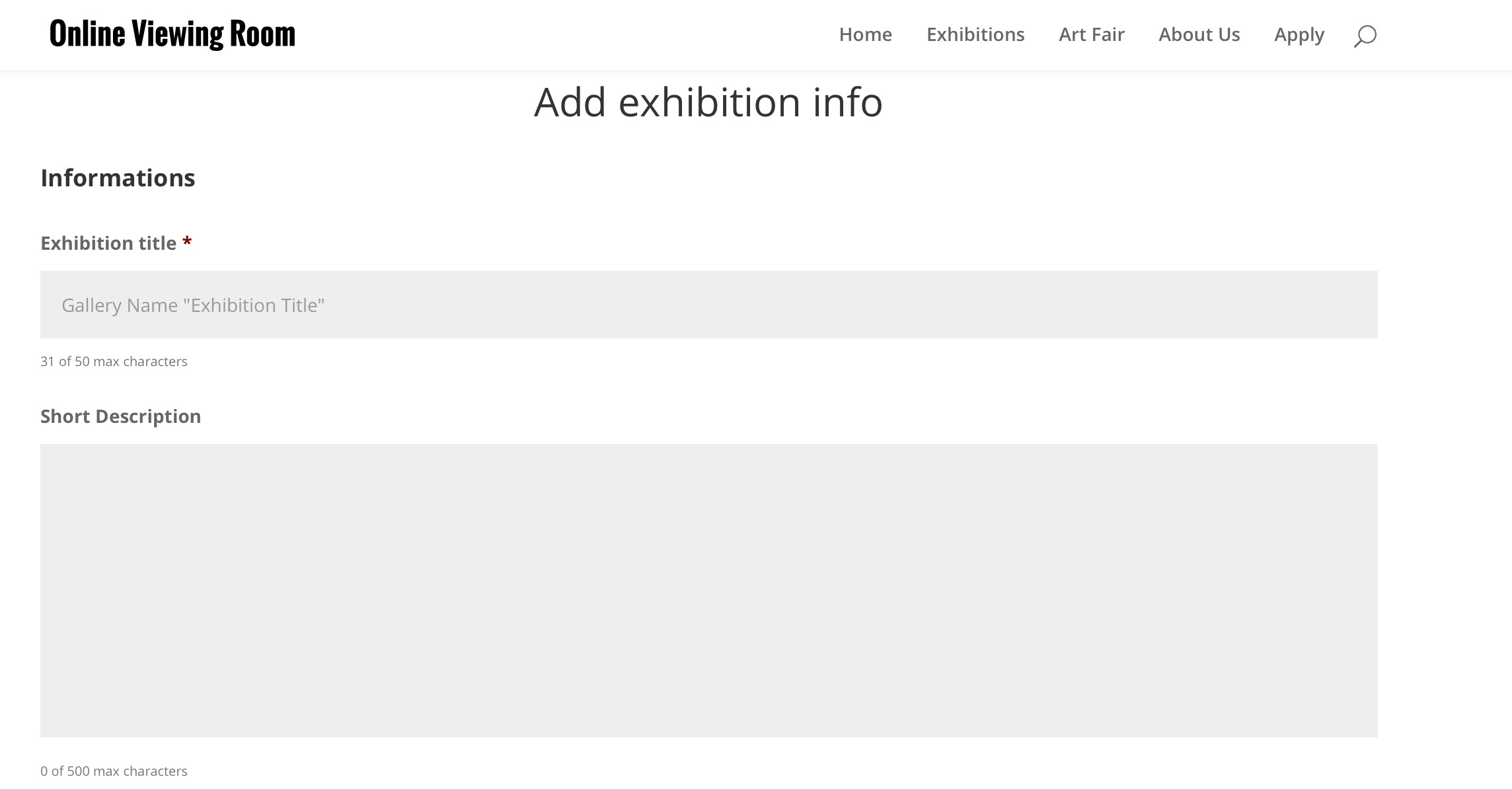 4.

Which image format and size are the best to upload?
TIFF format is not supported, please use png or jpeg images. The ideal size of the longest side of the image is 2000 megapixels.
5. Where can I add artwork information?
You can add artwork details (title, technique, price, year, description) by clicking on 'Information' below the uploaded image.

6. Where can I add the name of the artist?
You can add the artist's name in the artwork description. It will appear on your gallery's landing page.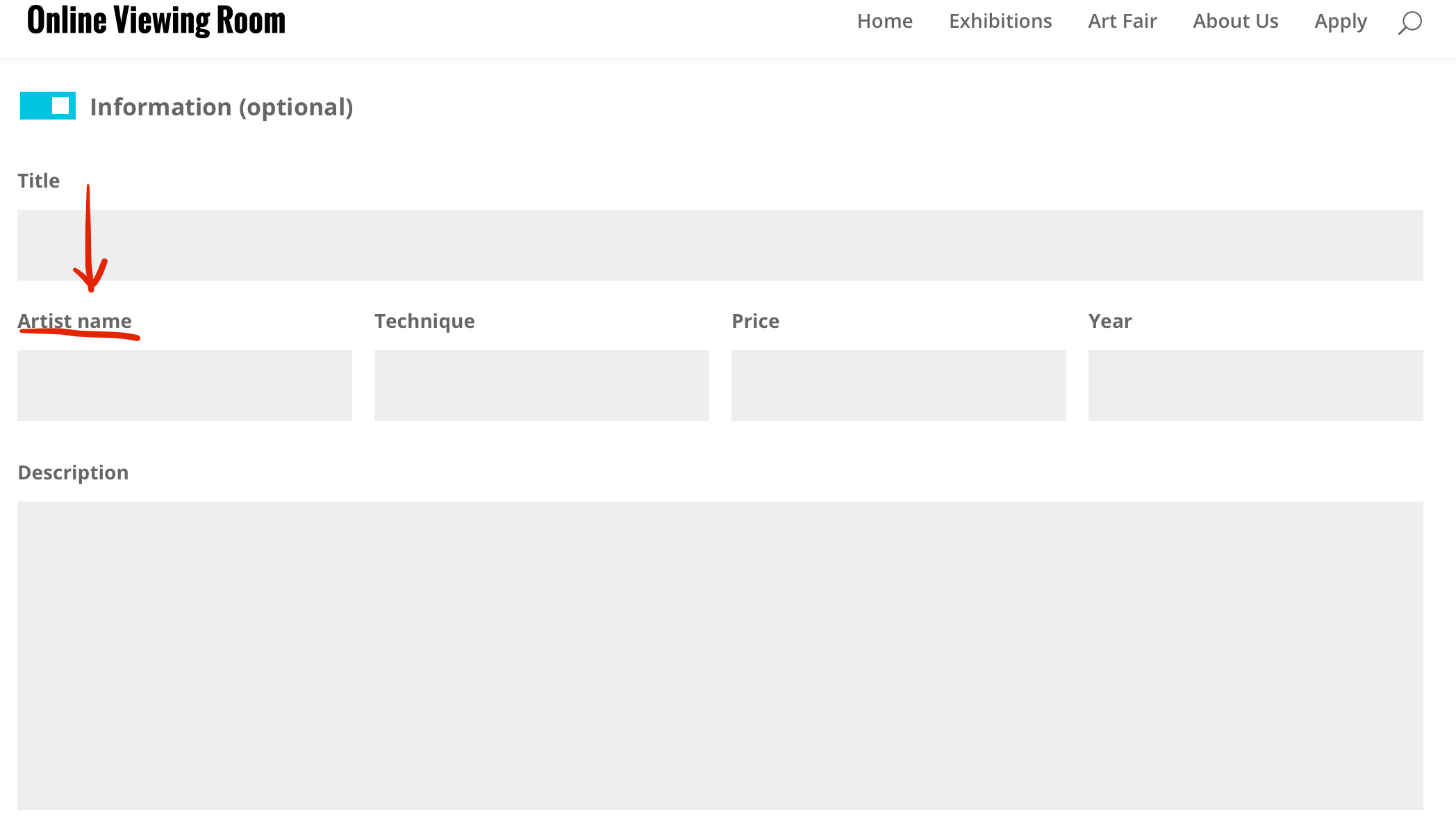 7. How will artwork information be displayed in the exhibition?
If you are using Windows simply click on the artwork. If you are using Mac, click on the touchpad with two fingers and the window with the artwork info will appear.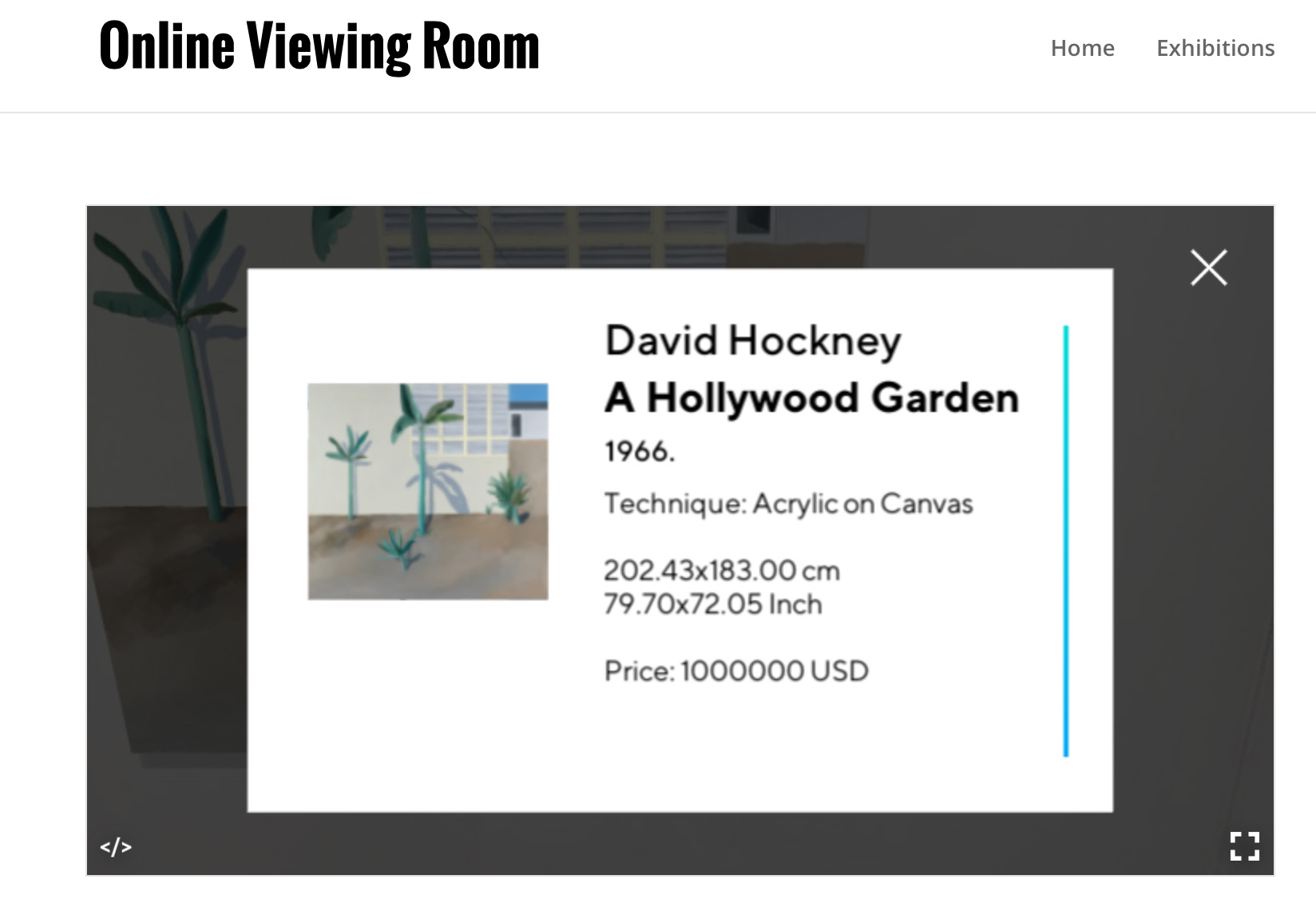 8. Can I show sculptures in my booth?
Sure, if you want to exhibit 3D artworks, please fill out this form. Please note that presenting 3D artworks will be charged.
9. Can I add information to the artwork description in another language?
Of course, as long as it does not contain special characters.
10. If I want to have a premium Online Viewing Room, do I need to empty the gallery? Or can it be digitized while there is an exhibition inside?
The gallery does not have to be empty to create a premium Online Viewing Room. We can digitize your gallery space while there is a current show inside. Although our job is easier if the gallery is empty, this is not a requirement.