hamptons | virtual | art fair 2020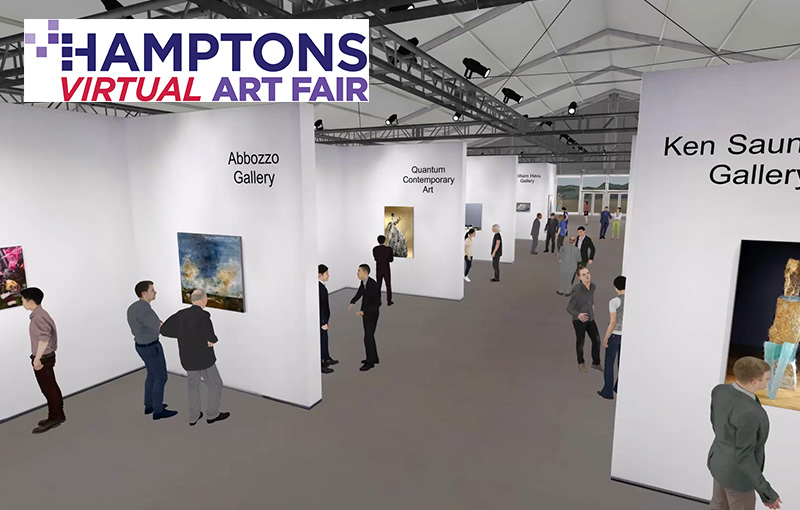 Hamptons Virtual Art Fair
HVAF will have an unprecedented marketing and media reach locally, nationally and internationally to art collectors, patrons, museum directors and art enthusiasts. As pioneers in the luxury and regional fine art fair business, the organizers have produced highly successful art fairs in the Hamptons, Aspen, Palm Springs, Houston, San Francisco, Silicon Valley, and Philadelphia.
Exhibitors: 55+
Date: July 22 – July 31, 2020
SCOPE | miami beach | 2020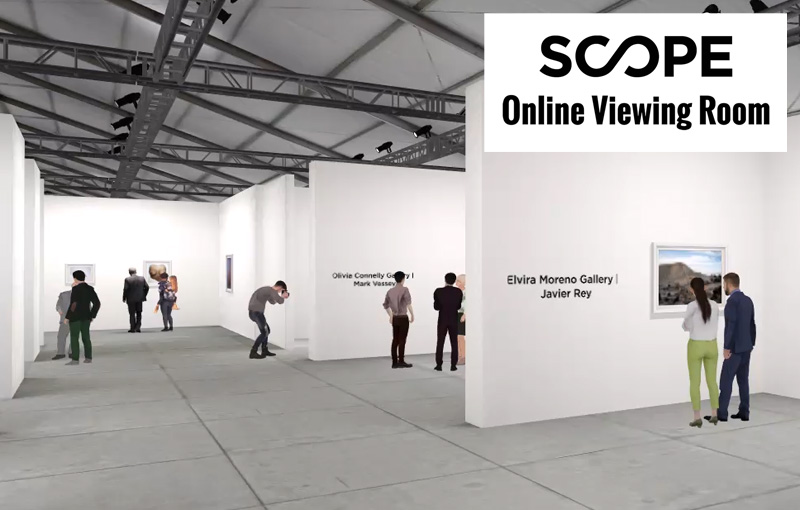 Leading up to the 20th Anniversary of SCOPE Miami Beach, SCOPE is going digital to present a series of curated online shows
Renowned for its uncanny ability to forecast new visual trends that are embraced globally, SCOPE Art Shows have garnered extensive critical acclaim, with sales exceeding 850 Million dollars and attendance of over 1.5 Million visitors.
Exhibitors: 150
Date: May 22 – June 05, 2020
art | paris | art fair 2020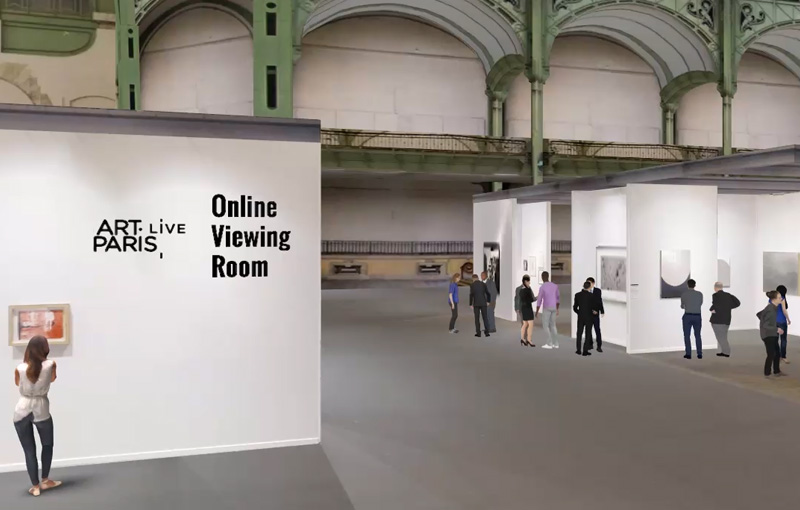 With 150 galleries from around twenty different countries and some 1 000 represented artists, Art Paris is a leading spring art event, one that combines a regional exploration of European art from the post-war period to the present day with a cosmopolitan approach that encompasses art from other horizons, such as Africa, Asia, Latin America and the Middle East.
Exhibitors: 150
Date: May 27-, 2020
SpinNerei  | leipzig |
Gallery Tour 2020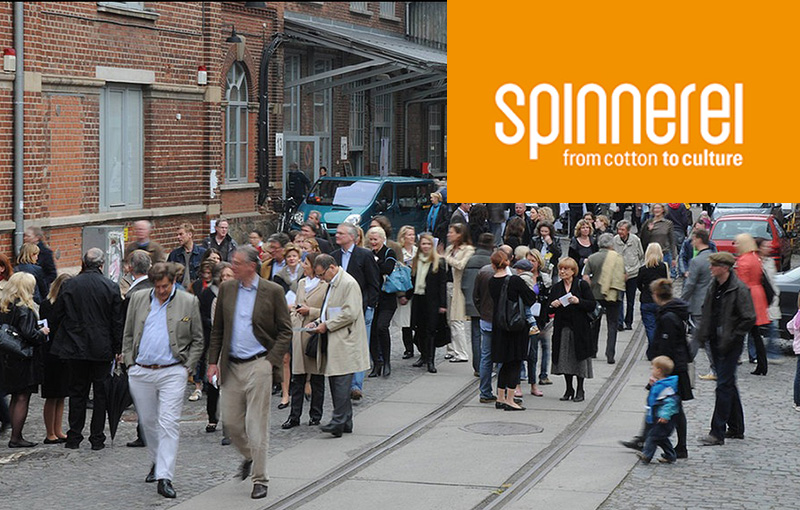 Spinerei Gallery, Leipzig
The SPINNEREI cordially invites you to the Anniversary of the Spinnerei Galleries. On May 1, 2020 at 7pm all of the galleries and exhibition spaces open up new exhibitions. Due to the extended opening hours during the Spring Gallery Tour, you will have the opportunity to explore the exciting SPINNEREI program in this very special year for us.
Exhibitors: 124
Date: May 01, 2020
papier | montreal | ART FAIR 2020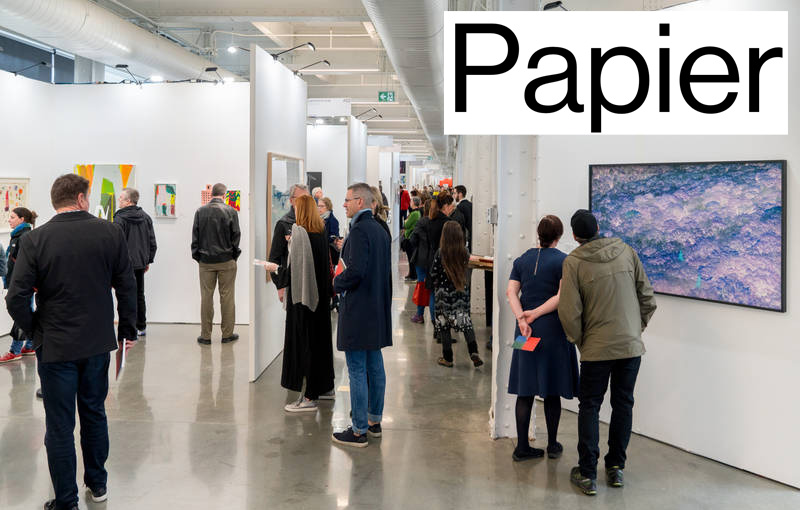 Created by the AGAC in 2007, Papier is the most prestigious art fair in Quebec. The event is a major driving force in the Canadian contemporary art market and a privileged space for exchanges and encounters for the general public, art lovers as well as professionals from the visual arts community.
Papier 2020 will once again take place at the Grand Quai du Port de Montréal, giving visitors the opportunity to discover a wide range of contemporary art practices.
Exhibitors: 41
Date: April 24-26, 2020
market | stockholm | ART FAIR 2020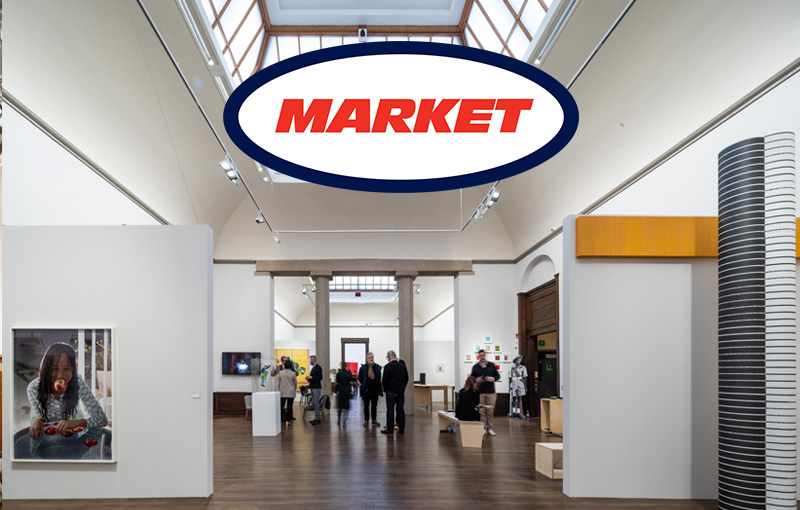 Market Art Fair is the leading contemporary art fair in the Nordic region. Initiated in 2006 by galleries representing the Nordic countries: Denmark, Finland, Iceland, Norway and Sweden, the fair has become a trusted meeting and market place in the heart of the Nordic art industry.
Exhibitors: 33
Date: April 24-26, 2020
art market | san francisco | ART FAIR 2020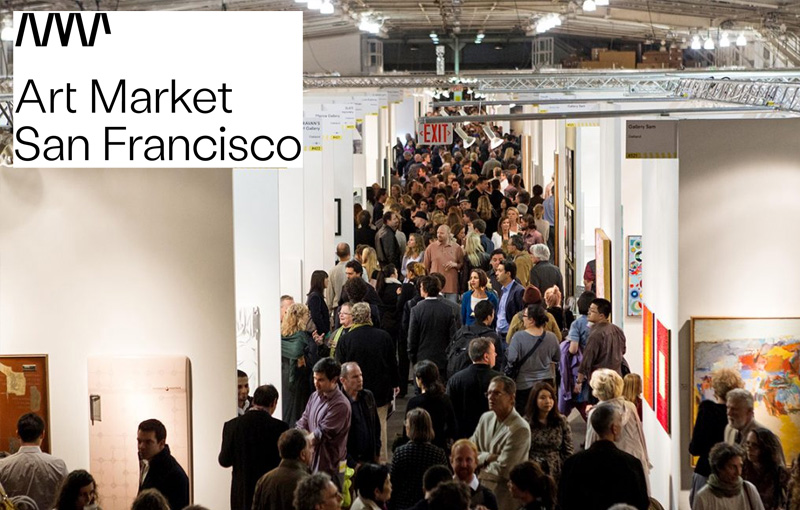 Art Market, San Francisco
Art Market San Francisco is the Bay Area's premier art fair.  Now going into its tenth edition, Art Market San Francisco will feature eighty-five modern and contemporary art galleries from around the world. Following record breaking sales, city-wide partnerships, and attendance of over 28,000 visitors in 2019, the 2020 edition of Art Market San Francisco is pleased to present a significant selection of contemporary and modern artworks from returning Art Market exhibitors and exciting newcomers.
Exhibitors: 71
Date: April 23-26, 2020
art | cologne | ART FAIR 2020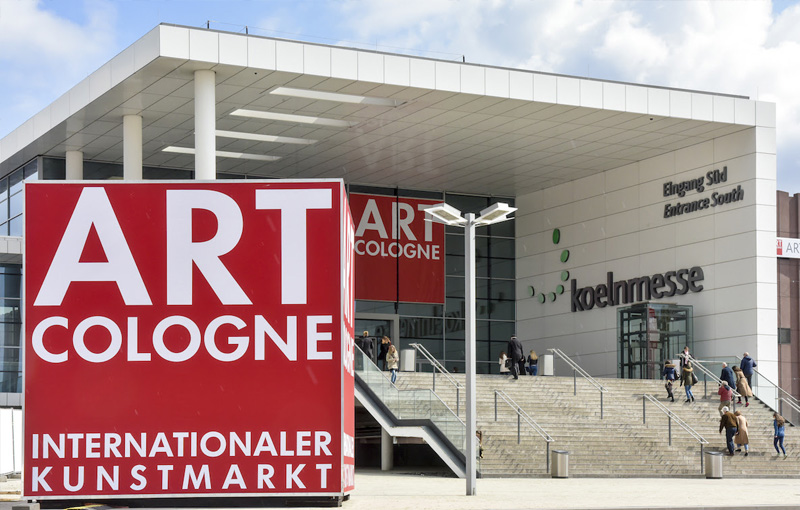 For over 40 years, Art Cologne has been renowned for offering an opportunity for viewing, enjoying and buying top-of-the range artworks.
Each year, over 200 leading international galleries from more than 20 countries present a carefully curated selection of 20th and 21st century artworks by over 2,000 emerging and established artists. Art lovers and collectors find a broad range of modern and contemporary art in all price brackets and from all movements.
Exhibitors: 115
Date: April 23-26, 2020
art | brussels | ART FAIR 2020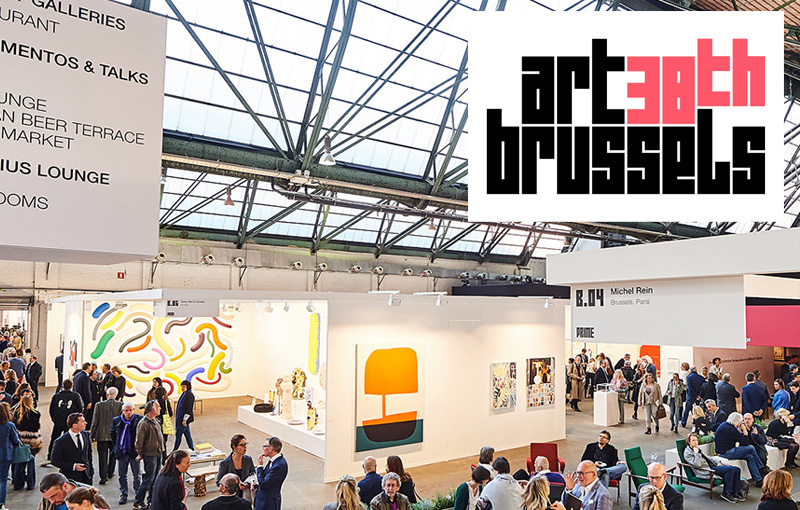 Art Brussels represents a unique opportunity to discover the richness of the artistic and cultural scene of the European capital, and attracts a growing number of collectors, gallerists, curators, art professionals and art lovers from around the world. Every year in April, the fair welcomes around 25,000 visitors. Since 2016, Art Brussels had been held in the emblematic Tour & Taxis building, in the heart of Brussels. In 2019, Art Brussels has launched its new and diverse INVITED section, supporting emerging galleries and art spaces that are transcending the typical gallery format and that have never before participated in the fair.
Exhibitors: 159
Date: April 23, 2020
miart | milan | ART FAIR 2020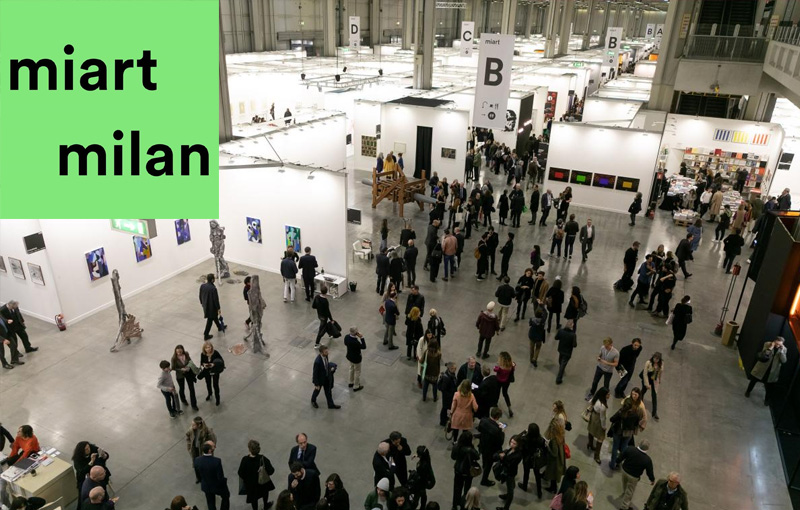 Miart is a fair where contemporary art, modern art and limited edition design interact with each other, exploring the relationship between the past and the present of creativity and presenting the widest chronological offer to the public, from the art of the beginning of the last century up to the works of the most recent generations.
Exhibitors: 178
Date: March 17-19, 2020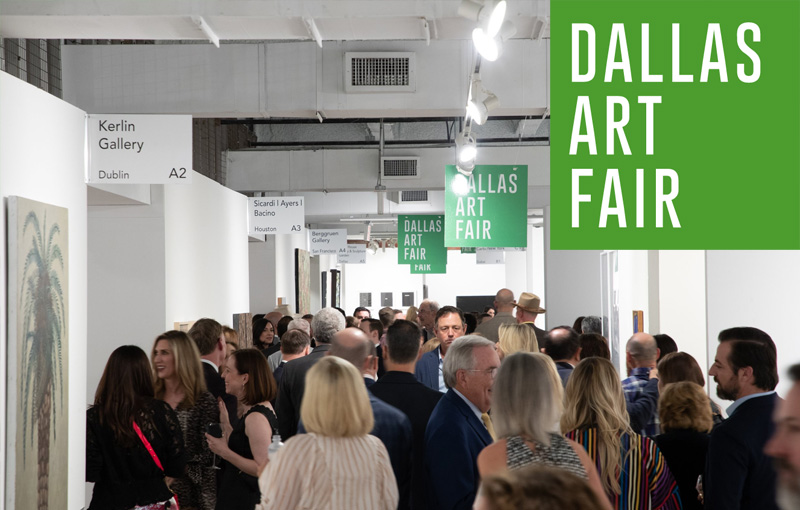 In the heart of the downtown arts district, the Dallas Art Fair offers collectors, arts professionals, and the public the opportunity to engage with a rich selection of modern and contemporary artworks presented by leading national and international galleries. Thoughtfully curated exhibitions and innovative programming encourage lively conversations and close looking in a robust and rapidly growing arts community.
Exhibitors: 94
Date: March 16-19, 2020
ARTEBA | BUENOS AIRES | ART FAIR 2020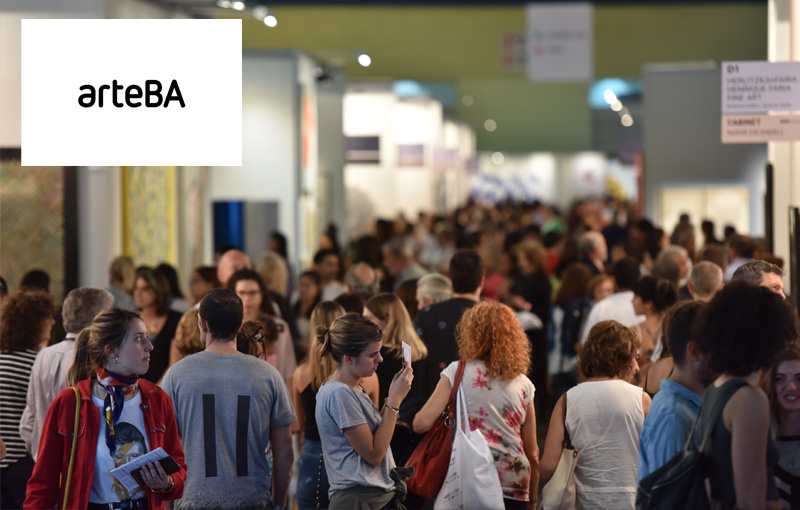 Since its formation 29 years ago, we have organized one of the most important contemporary art fairs in the region, promoting Argentine and Latin American art, with the aim to continue placing this art in the world market.
We have developed various activities held before and during the Fair, which are part of an annual strategy which we are able to carry out thanks to our status as a not for profit organization, which allows us to have sponsorships, grants, and special programs, and to work with our focus on the long term.
Exhibitors: 67
Date: March 16-19, 2020
mia photo fair | milan | art fair 2020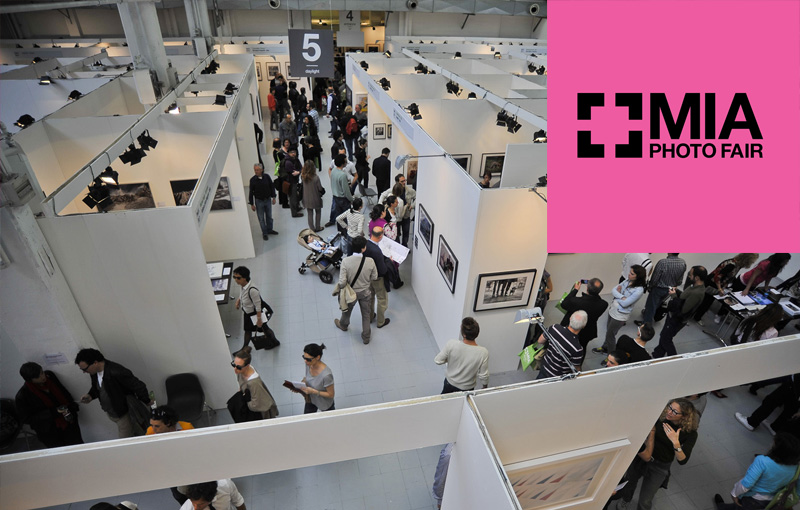 MIA Photo Fair, conceived in 2011 from an idea of Fabio Castelli, is the most important art fair dedicated to photography and moving image in Italy. MIA Photo Fair offers a unique approch by presenting Solo Show and Group Show with a specific curatorial project. MIA Photo Fair was created with the aim of highlighting the transverse role that photography has come to play between the languages of expression of the contemporary art system.
Exhibitors: 124
Date: March 19-22, 2020
affordable | brussels | art fair 2020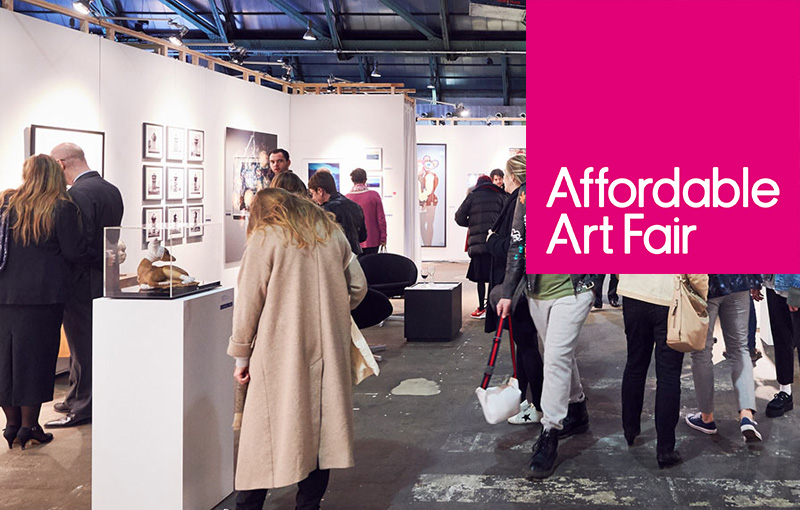 The very first edition of the Affordable Art Fair launched in London's Battersea Park in October 1999. 10,000 art lovers descended upon the fair to browse and buy 1000s of original contemporary paintings, sculptures, photographs and prints in a relaxed and friendly environment. We now welcome over 185,000 art enthusiasts each year to our fairs globally, where they can take their pick from a mix of local, national and international galleries showcasing a wide array of affordable artworks by established artists and rising stars.
Exhibitors: 98
Date: March 20-22, 2020
art | dubai | art fair 2020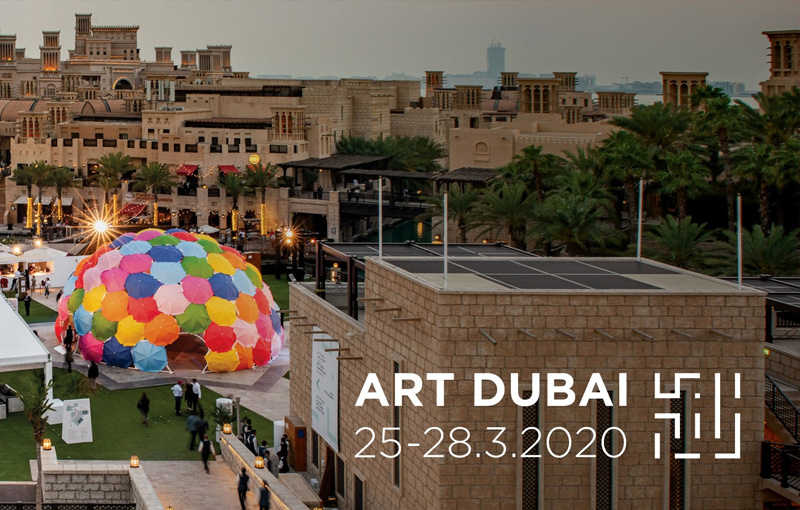 Art Dubai is one of the world's leading international art fairs. It reflects the unique qualities of the city it takes place in: future-facing, ambitiously international and culturally vibrant.
Through its concerted commitment to new discoveries, long term education initiatives and thought leadership, Art Dubai has forged a remarkable synthesis of commercial and not-for-profit platforms. A visit to Art Dubai leads to a shift in perception of where the art world is heading in the 21st century, and how art empowers these transformations.
Exhibitors: 80
Date: March 25-28, 2020
affordable | new york | art fair 2020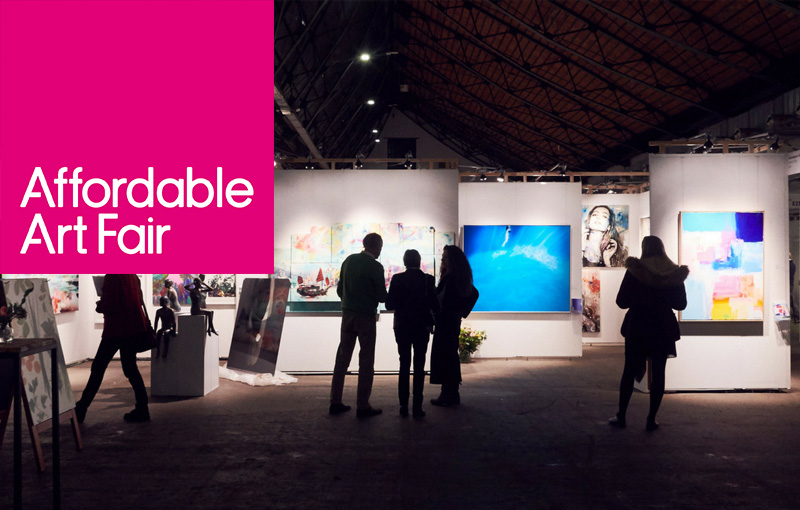 We hold fairs in 10 cities around the world including London, New York, Amsterdam, Hong Kong, Hamburg, Brussels, Singapore, Milan, Stockholm and Melbourne. Each fair is filled with a creative smorgasbord of artist performances, innovative talks and tours, hands-on workshops, kid's activities, live music and irresistible restaurants and bars; making them an ideal day out with family and friends. It's no wonder that since our humble beginnings, over 2.5 million people have visited an Affordable Art Fair, taking home over 485,000 pieces of artwork to loving new homes.
Exhibitors: 70
Date: March 26-29, 2020
drawing now | paris | art fair 2020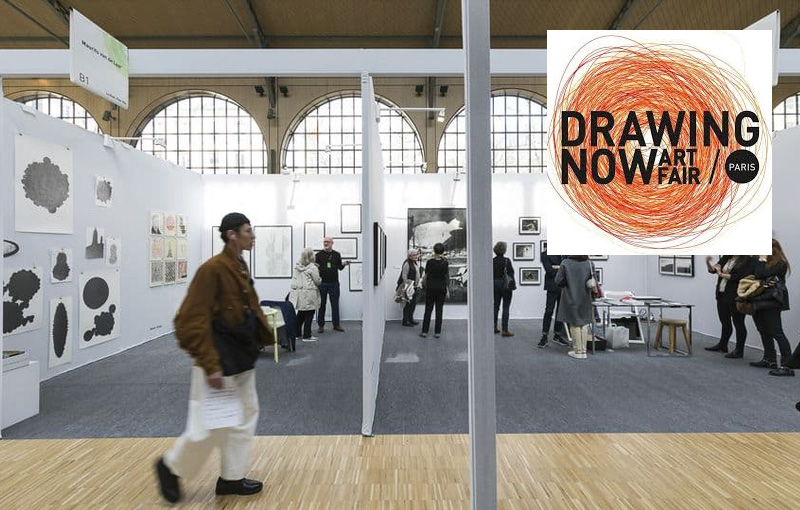 DRAWING NOW Art Fair is the first contemporary art fair exclusively dedicated to drawing in Europe, created in 2007 by Christine Phal, President and Founder.
Every year in March, this world-leading fair welcomes nearly 70 international galleries selected by an independent committee, made up of professionals from the art world.
These galleries feature more than 400 artists and nearly 2,000 works, representative of the diversity of drawing from the last 50 years to the present day. Collectors and art lovers are invited to discover the works of emerging and more established artists.
Exhibitors: 74
Date: March 26-29, 2020
art | paris | art fair 2020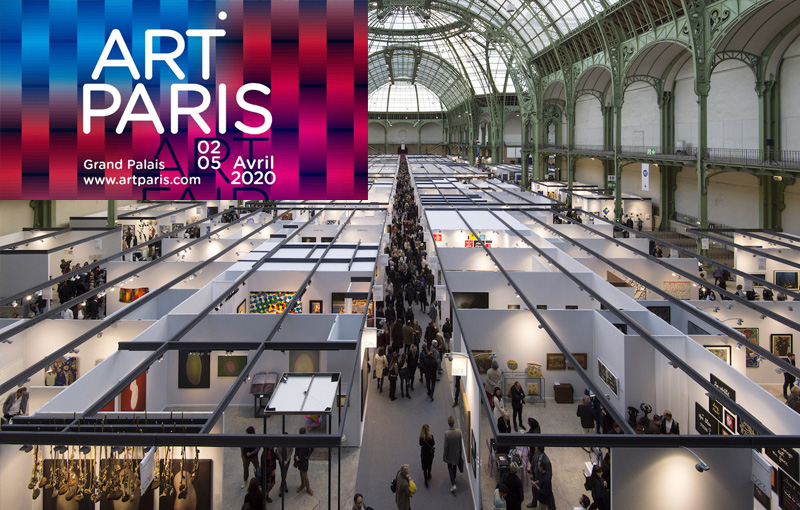 With 150 galleries from around twenty different countries and some 1 000 represented artists, Art Paris is a leading spring art event, one that combines a regional exploration of European art from the post-war period to the present day with a cosmopolitan approach that encompasses art from other horizons, such as Africa, Asia, Latin America and the Middle East.
Exhibitors: 150
Date: April 02-05, 2020
paris photo | new york | art fair 2020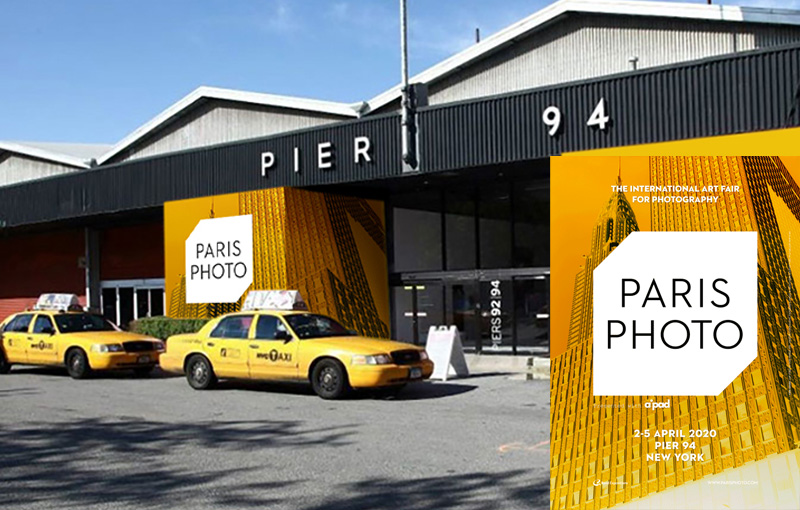 In spring 2020, the greatest names in photography will gather in New York for the inaugural Paris Photo New York art fair. With exhibitions, discussions, awards and events, bringing together the thriving and diverse network of artists, museums and arts organizations in New York, Paris Photo is connecting international leaders in the field of photography and broadening our collective understanding and appreciation of the art form.
Exhibitors: 127
Date: April 02-05, 2020
the armory show | new york | art fair 2020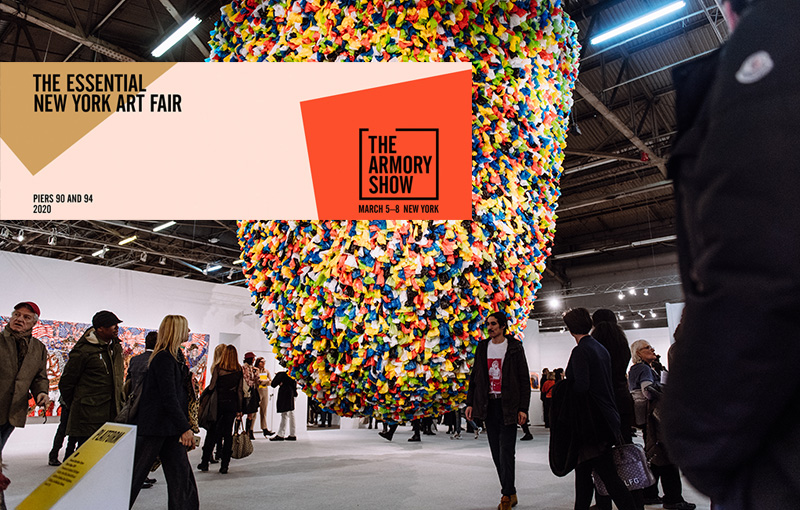 The Armory Show, New York
The Armory Show is New York City's premier art fair and a leading cultural destination for discovering and collecting the world's most important 20th- and 21st-century art. The Armory Show features presentations by leading international galleries, innovative artist commissions, and dynamic public programs. Since its founding in 1994, The Armory Show has served as a nexus for the art world, inspiring dialogue, discovery, and patronage in the visual arts.
Exhibitors: 104
Date: March 05-08, 2020
volta | new york | art fair 2020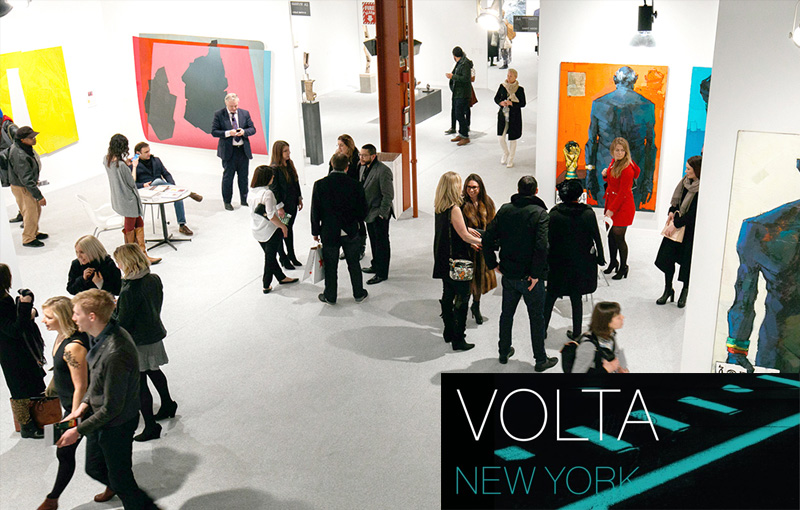 VOLTA New York is back! VOLTA showcases contemporary positions by up-and-coming and mid-career artists with an emphasis on discovery, both for the curious newcomer and for the seasoned collector alike. By spotlighting artists through solo projects and tightly-curated presentations, VOLTA encourages exhibitors to present serious gallery shows, while refocusing the fair-going experience back on its most fundamental point: the artists and their works.
Exhibitors: 53
Date: March 04-08, 2020
independent | new york | art fair 2020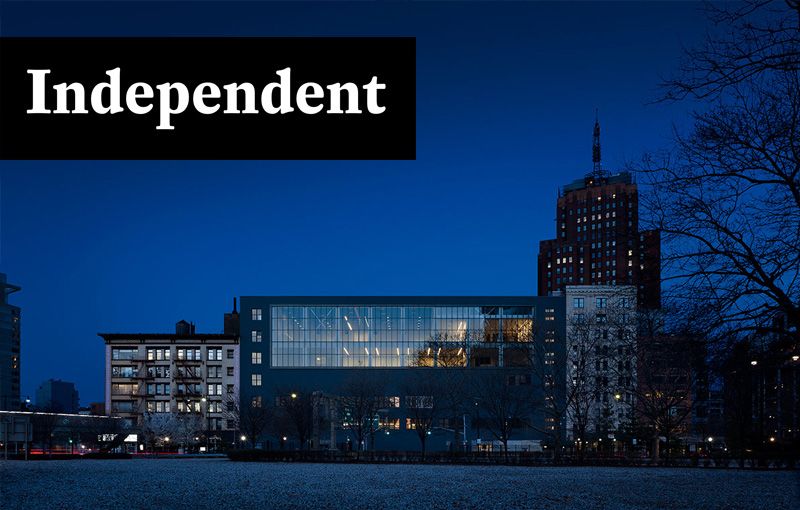 Independent was conceived and initiated in 2009 with a consortium of like-minded commercial and non-profit galleries. The first edition took place in the former Dia Center for the Arts and former home of X Initiative at 548 West 22nd Street. This was the first fair to take place in a former museum, a landmark building in Chelsea's gallery district. The inaugural edition included 40 international exhibitors in March 2010.
Exhibitors: 68
Date: March 06-08, 2020
scope | new york | art fair 2020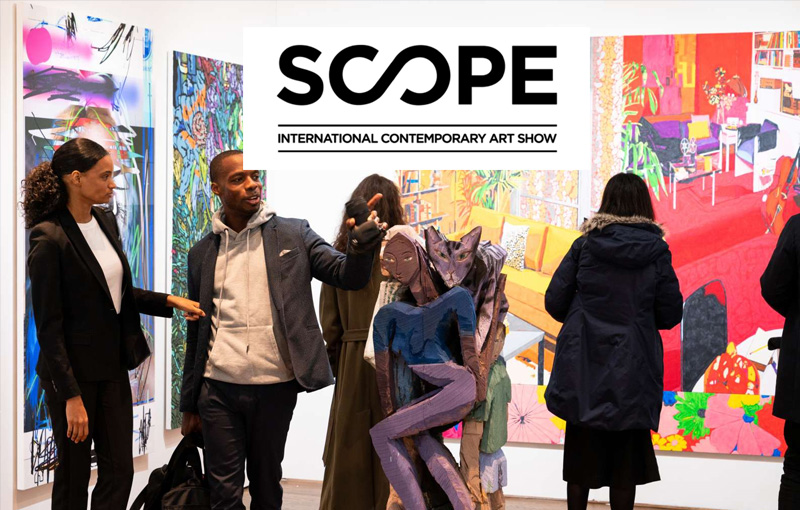 The 20th edition of SCOPE New York returns to its Chelsea location at Metropolitan Pavilion. Known for presenting groundbreaking contemporary work, SCOPE New York will welcome 60 international exhibitors at its centrally-located venue. In addition, SCOPE will continue its legacy of critically-acclaimed VIP Programming with strategic partnerships, a focused schedule of events, and talks.
Exhibitors: 59
Date: March 05-08, 2020
alac | los angeles | art fair 2020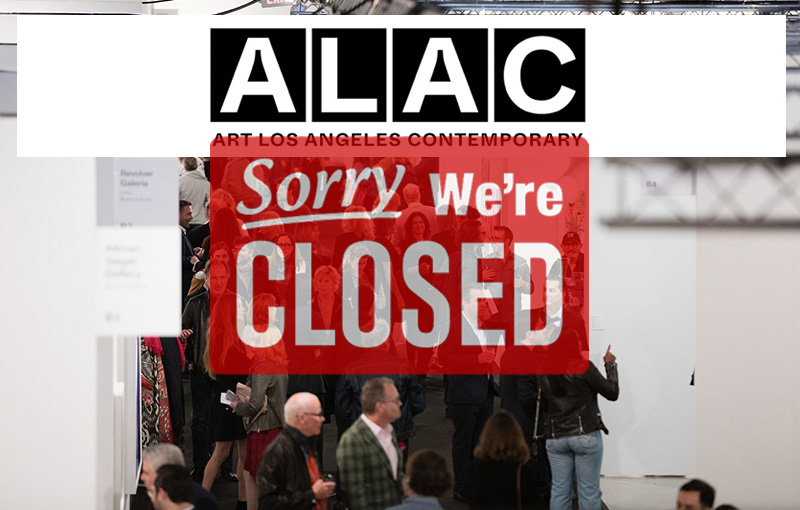 Art Los Angeles Contemporary
Art Los Angeles Contemporary is thrilled to announce its return to Hollywood. ALAC's 11th edition will be held at Hollywood Athletic Club on Sunset Boulevard, February 13-16, 2020.
Over 50 Art Galleries, Nonprofits & Independent Publishers from 11 countries. Come experience the best of contemporary art in our new icon Hollywood venue.
Exhibitors: 38
Date: February 13-16, 2020
art | karlsruhe | art fair 2020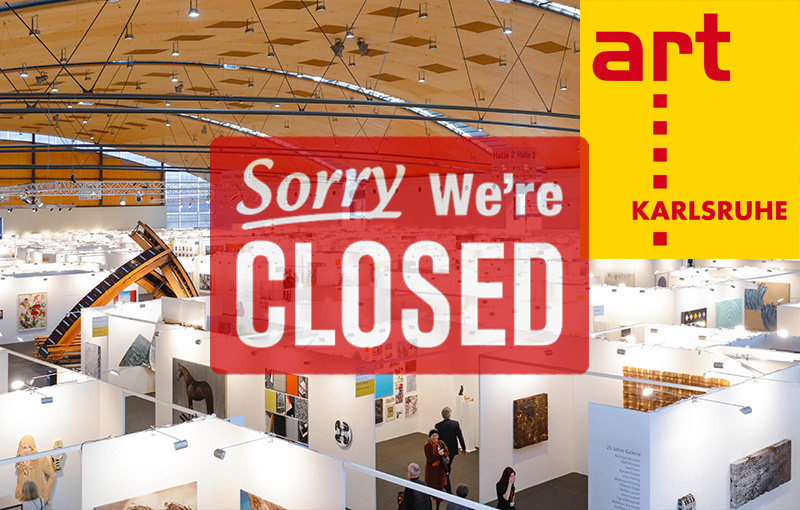 art KARLSRUHE kicks off the year of art fairs in Germany. This fair for Classic Modern and Contemporary art spans a spectrum of more than 100 years of art history. Art KARLSRUHE presents the complete bandwidth of the art of the 20th century, flanked by the latest artworks fresh the artists' ateliers.
Exhibitors: 260
Date: February 13-16, 2020
art | palm springs | art fair 2020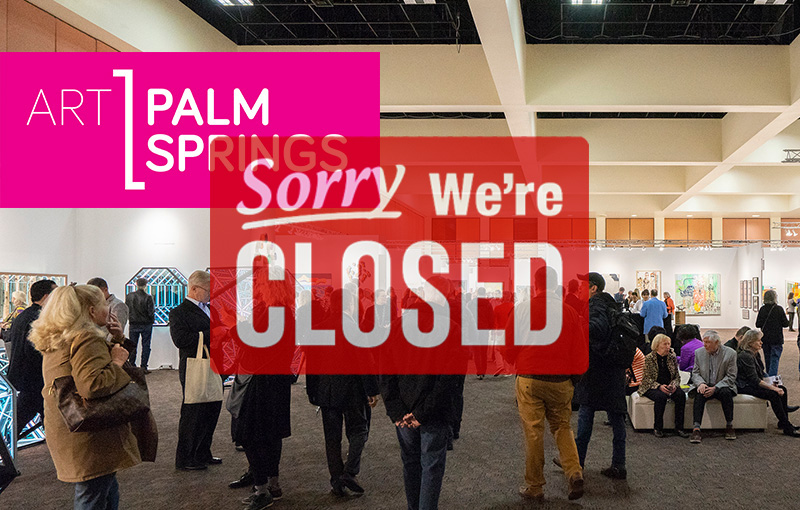 Art Palm Springs Art Fair
Art Palm Springs is the premier art fair in the Southwest presenting post-war and contemporary art. This years edition will brings galleries from Asia, Europe, North and South America representing hundreds of artists to the Palm Springs Convention Center. The Fair is strategically scheduled over the extended President's Day Weekend coinciding with Palm Springs Modernism Week at the height of the Coachella Valley's season.
Exhibitors: 64
Date: February 13-17, 2020
art wynwood | miami | art fair 2020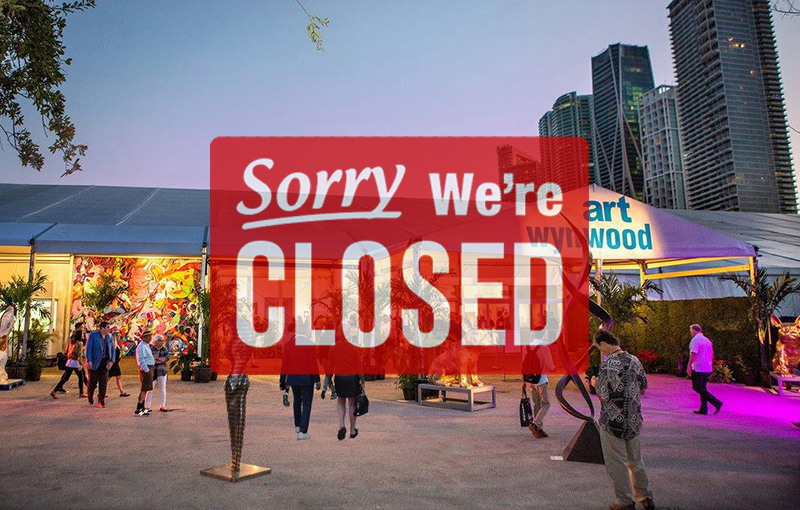 Since its inception in 2012, Art Wynwood has become the premier winter destination contemporary and modern art fair in South Florida, and offers the most diverse, affluent and culturally savvy international audience in the United States. Produced by Art Miami, the Art Wynwood fair will debut its ninth edition during Presidents Day Weekend, February 13-17, 2020, at the former Miami Herald site, which also is the home of Art Miami and CONTEXT Art Miami. 
Exhibitors: 59
Date: February 13-17, 2020
felix | los angeles | art fair 2020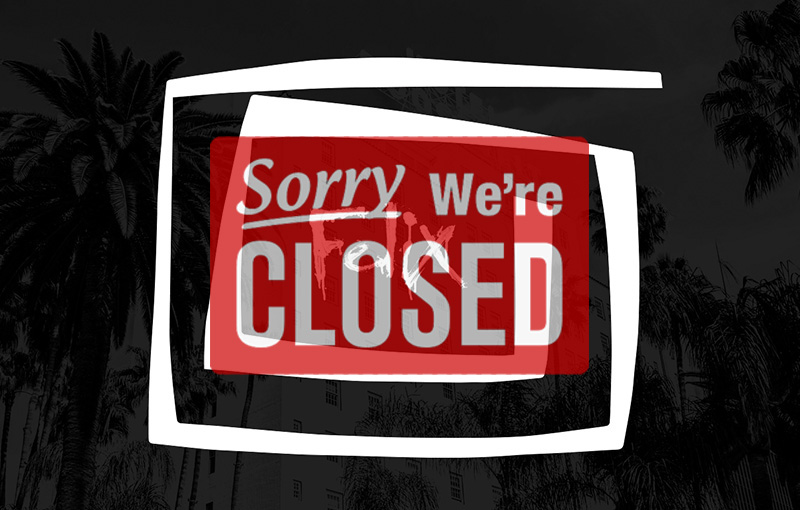 Felix was co-founded by Dean Valentine and brothers Al Morán and Mills Morán. The fair's mission is to create an intimate experience that prioritizes connoisseurship, collaboration, and community. A return to the hotel fair format, in the spirit of the storied Gramercy International Los Angeles at the Chateau Marmont, Felix grants galleries an efficient exhibition opportunity while offering the city's collector-base intimate access and maximum flexibility. 
Exhibitors: 63
Date: February 13-16, 2020
Frieze | los angeles | art fair 2020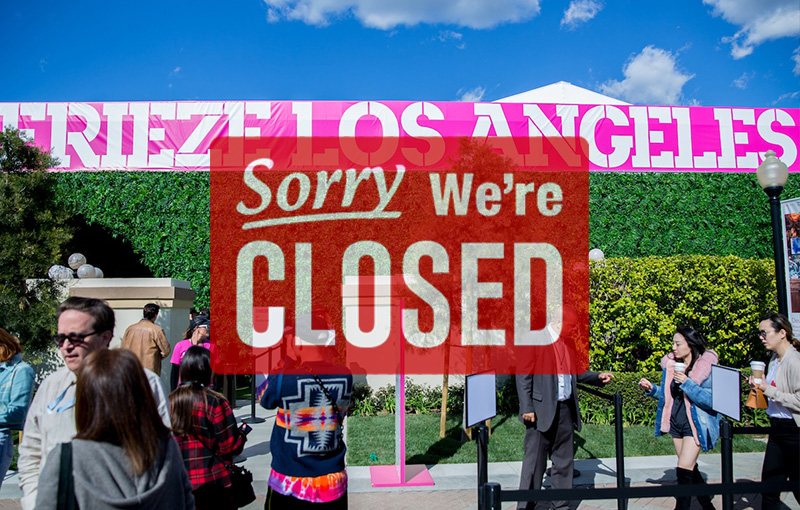 Frieze Los Angeles returns to Paramount Pictures Studios from February 14-16, 2020 to present the best of Los Angeles and international contemporary art by emerging and established artists, alongside a curated program of talks, films and artists' projects in the backlot movieset at Paramount.
Exhibitors: 75
Date: February 14-16, 2020
PUBLISH YOUR ARTWORK WITH ONLINE VIEWING
ROOM
online viewing room application
If you represent contemporary art, we would love to hear from you.