Leica 6×7 Gallery Warsaw invites you on February 15 at 6 PM for the opening of Sonia Szóstak's exhibition "Fortune teller told me". This is the first individual show of this artist in Warsaw. The photographer will present a selection...
Floor 8 will remain on view through February 26, 2018. The untitled installation that fills this gallery exemplifies Laura Owens's persistent exploration of the interplay between painting, architecture, and perception. Five freestanding canvases are anchored directly to the floor as...
sepiaEYE is pleased to present FACE OFF, a show that explores confrontational and performative portraiture by seven artists working in installation, video, and photography. The exhibition features the work of Vivan Sundaram, Joaquin Trujillo, Pamela Singh, Angelika Sher, Nandita Raman,...
We are pleased to announce the start of the solo exhibition Studio 11 by Wolfgang Ellenrieder. A large part of the works now shown by us was created during his stay in 2018/19 at the Deutsche Akademie Rome Villa Massimo....
A painting by Katharina Grosse can appear anywhere. Her large-scale works are multi-dimensional pictorial worlds in which splendid color sweeps across walls, ceilings, objects, and even entire buildings and landscapes. For the exhibition It Wasn't Us the artist has transformed...
Namsa Leuba's most recent project, Illusions, was created in Tahiti and inspired by the paintings of Paul Gauguin and "tropical" images in Modern art, which occupy the Western collective unconscious. This type of imagery casts the Polynesian woman as beautiful,...
Kasmin is pleased to present Barbary, a new body of large-scale watercolors by Walton Ford that will inaugurate the gallery's flagship space in Chelsea, New York. The series is a result of over eighteen years of research by Ford into...
CANADA is pleased to announce Friends and Strangers by Katherine Bradford, the artist's second solo exhibition with the gallery. This show finds the artist channeling an environment of febrile political and social change through paintings of individuals and groups negotiating...
Swiss Institute is delighted to present Fight-or-Flight, the first US institutional solo exhibition by Jill Mulleady. Drawing on the history of SI's location at 38 St Marks Pl, originally built in 1954 as a bank, Mulleady has created a group...
The first solo exhibition in Germany by Michael Simpson (b. 1940, Dorset, UK). Simpson presents a significant body of new work, including drawings, large-scale canvas paintings and a four-part polyptych over three metres high and seven metres wide. Over the...
David Zwirner is pleased to present two major new works in forged steel by Richard Serra. Recent drawings by the artist will be on view in the gallery's second floor exhibition spaces. Richard Serra's (b. 1938) first solo exhibitions were...
Danish artist Danh Vo (b. 1975, Bà Rịa, Vietnam) dissects the public forces and private desires that define individual experience. His work addresses sweeping cultural and political themes, but refracts them through intimate personal narratives—what the artist calls "the tiny...
This is Robin Lowe's third exhibition at Lennon, Weinberg. The first, in 2008, was comprised of a cycle of narrative paintings loosely based on a cold war era post-apocalyptic novel, On the Beach. Set on the southern coast of Australia,...
Fredericks & Freiser is pleased to announce "He Demon," an exhibition of new paintings by Gary Panter. Widely recognized as one of the most influential figures of the Los Angeles punk aesthetic, Panter's "punk, nuclear, hillbilly" sensibility has been a...
Bortolami is pleased to present the gallery's second solo exhibition of works by Italian artist Claudio Parmiggiani. The show focuses on his Delocazione series. Translating literally to "delocation", the artist creates these works by igniting a controlled combustion at close...
On the occasion of the 130th anniversary of the birth of Mark Tobey (1890 - 1976), the exhibition offers a convergence of perspectives: that of the the Galerie Jeanne Bucher Jaeger, the artist's historical gallery in Europe, that of a...
Allan Stone Projects is pleased to present Bo Bartlett: Dreamland on view from March 1 - April 21, 2018. The exhibition highlights four large-scale paintings from 1995 to 2001 that feature the artist's exploration of mythical themes. Bartlett's imagery fuses...
Andrew Kreps Gallery is pleased to present Ex Gurus, an exhibition of new work by Erika Verzutti. Erika Verzutti's works explore the ways in which the insular act of creation becomes intertwined with the physical world. Drawing on both the...
'Geta Brătescu. The Leaps of Aesop' is the first New York solo presentation devoted to the 91 year-old forerunner in the field of Romanian Conceptualism. Her diverse oeuvre – comprising drawing, collage, engraving, textiles, and photography, as well as experimental...
56 HENRY is pleased to present Paintings From the Old World, an exhibition of new work by Rome-based artist Gianni Politi. The show, comprised of six unique shirts made from painted canvas, will be on view from January 13 through...
"I love repetition. Repetitions turn time into a place, turn the days into a space. Repetitions form the foreground, middle-ground, and background of the picture plane. And inside this plane, the lattice work of routine stills. It's as if time...
Perrotin New York is pleased to present "Snow Forest", the fifth solo exhibition at the gallery by Farhad Moshiri. The exhibition is coinciding with "Go West", the first retrospective in the US of Farhad Moshiri, currently held at The Andy...
Sprüth Magers is delighted to announce that, after extensive renovations, its London gallery will reopen on Grafton Street on September 29th, 2017. It takes over the building with an expanded exhibition space occupying three floors. The gallery opens with a...
Fredericks & Freiser is proud to announce an exhibition of paintings by John Wesley. Together and Alone presents a group Wesley's work from the 1980s to 2000s that suggests the loneliness and tensions of contemporary life. Bold negative spaces, enigmatic...
Ist Arbeit am Ende? Oder nur unsichtbar, weil sie woanders stattfindet, automatisiert oder immateriell ist? Welche Denkprozesse regt der Umgang mit unterschiedlichen Materialien und sozialen Kontexten an? Worin besteht künstlerische Arbeit? Ist es eine Vielzahl an Austauschprozessen, die gleichbleibende Werkform,...
Hanart TZ Gallery proudly presents "Quote! Quote! Quote!", an exhibition of Inga Svala Thorsdottir and Wu Shanzhuan. The exhibition will feature a selection of more than 290 works from 1986 to 2018, witnessing the artists' transition over the years. Available:...
In the MdbK, the current art development from Leipzig constitutes an important focus in the collection. Traditionally, artists who have been trained at the Hochschule für Grafik und Buchkunst Leipzig (HGB) (Academy of Fine Arts Leipzig) or who work in...
Framing an influential, historical figure of modern art in the context of Indonesian contemporary art contains its own effort and challenges. In Poetical Vector, Gregorius Sidharta Soegijo, a maestro of Indonesian modern art who already demonstrated several key premises of...
David Nolan Gallery is pleased to present This Synthetic Moment, curated by David Hartt, on view January 18 through March 10, 2018. A picture of one woman looking at another, a portrait of a man holding a camera, a portrait...
Thaler Originalgrafik zeigt in Zeiten der Isolation eine Gruppenausstellung mit Papierarbeiten von 20 Künstlern, die sich mit Innenansichten auseinandergesetzt haben.
sepiaEYE is pleased to present FACE OFF, a show that explores confrontational and performative portraiture by seven artists working in installation, video, and photography. The exhibition features the work of Vivan Sundaram, Joaquin Trujillo, Pamela Singh, Angelika Sher, Nandita Raman,...
Walking through the Albertinum islike opening a museum-sized art history reference work and leafing through its pages. With a range extending from Romanticism to the present, the Albertinum is a place where painting meets sculpture, East meets West and today...
Join Lichtundfire and the artists for an ARTIST TALK & EXHIBITION WALK THRU with Q & A and CLOSING RECEPTION for "LOVE FEST - Seriously", a group exhibition that brings together 10 artists, working in various media, who, at large,...
Our group show »AFK« (Away From Keyboard) marks the time when art returns from virtual to physical space. It is an ever-changing exhibition with a varying and evolving artist participation. In this way, different perspectives and new influences will constantly...
Galerie Jochen Hempel is pleased to present the exhibition walking through the fields of history... and to announce the reopening of the Leipzig gallery spaces. Walking through the fields of history… is an exhibition of a collection. A collection of...
Selected online viewing rooms
Selected online viewing rooms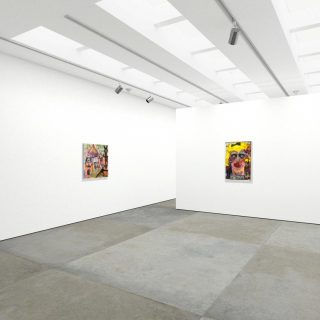 Humberto Poidomani exposes in these works, existential stages of Humanity. His paintings are deeper visual reflections on current civilization critical issues. For him, society is an epicenter of turbulent mutations, and of men's transformation through inner struggles and ordeals. The...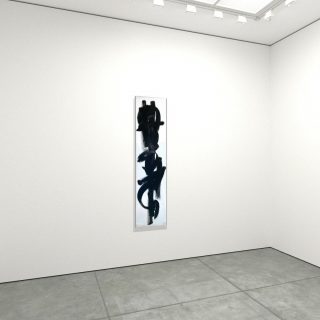 I participated as an artist, organized exhibitions in Europe, together with artist and curator, and my best friend, David Ru we created an International Abstract Art Festival "Abstraction Without Borders" and gathered abstract artists from all over the world. Made...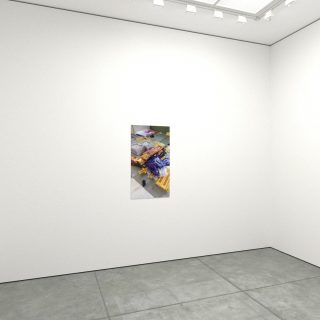 The exhibition "We, Rent, Long" brings Ö. Atlagan, I. Page and S. Bayri together who have been working at the Rijksakademie in Amsterdam the last few months in solitarily. This Saturday 27th of June 2020 the exhibition is opened to...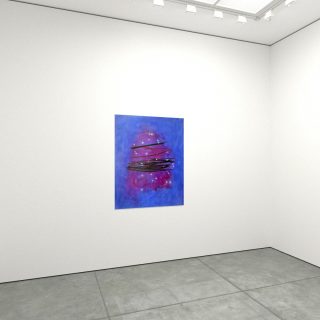 The greatest interest in Ambrosio is the moment in which, through the trial and error process, without cutting the bridges with the unconscious, things are born immersed in undulating circumstances of work in the continuous research that manages to channel...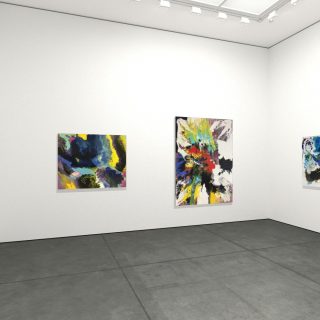 The current body of work is a group of paintings that employ a wide variety of materials and processes. These new paintings grow out of an earlier series that was inspired by photographs of galaxies and nebulae seen through the...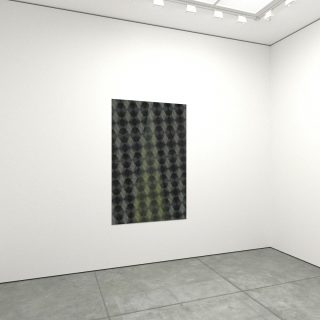 Indoors Identity, memory, time, wishes, fears… sometimes separately, sometimes mixed, all this comes together in a space. Presence and absence got one in that environment where we can find our greatest complicity. The connection with the space is latent, consciously...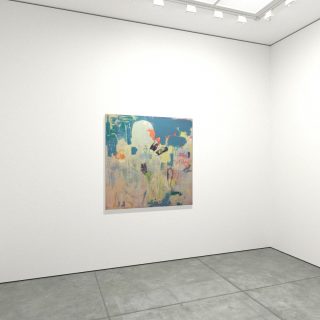 Gallinaceous Bestiary lost in the middle of disparate objects belonging as much to the Ivorian daily recognizable by these bottles of beer, cubes Maggi, pairs of slouchy sneakers, as well as European bourgeois interiors symbolized by silhouettes of Louis XV...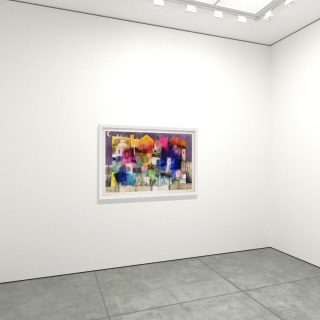 The lightness, the vagueness of the masses and their combinations, seem like his art belong to abstractionism, but finally the paintings are always condensed in recognizable images with rapid and instinctive charcoal strokes. In his paintings, Fumagalli opens glimpses of...
M.S. Rau is an internationally recognized gallery specializing in museum-quality fine art spanning from Renaissance madonnas to important Impressionist landscapes. Since 1912, our gallery has cultivated a global network and in-house team of experts, enabling us to offer important fine...
La quotidienne is not the title of a project, it is merely an introduction and a description of my art. I have never made paintings based on a certain proposition, even though this method is considered contemporary. I am sure...
Welcome to SCOPE Immersive | Online Viewing Room! We thank you for traveling great distances from across the globe to be first on line for the show! Please be patient as the download may take 2- 5 minutes depending on...
In his sculptures Anton Bakker fixes points in space that, as the eye connects them, revealharmonious alignments as three-dimensional paths.These paths represent a range of mathematical themes: lines, curves, knots, spirals, Möbiusstrips, optical illusions, and fractals.Anton Bakker's sculptures can be...
La Galerie Ariane C-Y présente une sélection d'œuvres de Guillaume Castel, Rosa Maria Unda Souki et William Wright. Qu'il s'agisse d'œuvres déjà exposées par des institutions (Dulse, Guillaume Castel) ou d'œuvres présentées en exclusivité à Art Paris (nouvelles séries de...
La Forest Divonne Gallery gives carte blanche to Elsa&Johanna with a new immersive experience for the "Regard sur la scène française", where the unusual environment question notions of truth and artifice like their works. Three long-time artists represented by the...
Cynthia Corbett Gallery is delighted to be back in the pulsating Hamptons art fair scene which has gone online with the 2020 Hamptons Virtual Art Fair. This exclusive curation showcases the long-standing gallery artists: Andy Burgess, Deborah Azzopardi, Fabiano Parisi,...
Burgess Modern & Contemporary provides curatorial expertise and presents specialized art projects to assist discerning collectors. Featured at the Hamptons Virtual Art Fair are Jedd Novatt, with works from the Kármán Line and Chaos series, Tom Wesselmann with iconic Pop...
Located in the old town of Geneva, Gowen Contemporary represents international emerging and mid-career artists and is known for its rich exhibition program and participation in renowned international art fairs. The gallery was originally formed as "Faye Fleming & Partner"...
Through this call to "open your eyes", our booth aims at being a window open on the world. Drawing the attention of the viewer on topical issues, it is conceived like an invitation to introspection, awareness and challenge our environment....
« Paris mon amour » is a project imagined and concieved specifically for Art Paris 2020. We will present a set of artworks chosen for their link with Paris and love. « Paris mon amour » is a project imagined...
Gathered under one roof is one of the largest collections ever to be assembled of watercolors, drawings, lithographs, and woodcuts by M.C. Escher. The works of this renown and late Dutch artist are now considered a national treasure by a...
'Have sketchbook, will travel' is a modified phrase that will be familiar to some, Michael John Hunt is always on the lookout for subject matter and it is usually readily available - not always in the obvious places. In the...
Pour cette édition d'Art Paris, la Galerie XII proposait un stand articulé autour de la photographie narrative avec des oeuvres inédites d'artistes confirmés comme Mona Khun et Paolo Ventura, ainsi que des oeuvres d'artistes émergents à l'image de Charlotte Mano.
ARTKELCH is renowned for exhibiting Indigenous artists from Australia and Papua New Guinea in Europe. Established in 2006 the gallery of German-Australian Robyn Kelch has curated more than 100 shows, thereof 13 in German museums. ARTKELCH is a signatory of...
On view are sculptures by Matteo Pugliese and oil paintings by Stephane Joannes. Matteo Pugliese: The sculptures on view from Matteo Pugliese's compelling series, the Extra Moenia, focus on the struggle and tension of overcoming obstacles and barriers. The artist...
This exhibition of Water + Light portrays the unique artistry of water in its collaborations with light —from jazz ripples to sea galaxies, from cyanotype to impressionism, from gentlest serenity to wildest tumult. I hope you'll stroll along all five...