Metaphorically and seasonally, the exhibition 1000 Hands suits the climate of the pre-​spring thaw, illuminating a land­scape of exhaustion and approaching, intuitively sensed change. In Polish literature this metaphor car­ries a political dimen­sion. In the works shown together here by...
Hardly any other artist had as great an influence on those following him as the "divine" Raphael. Works by Benvenuto Tisi, known as Il Garofalo, and the brothers Battista and Dosso Dossi show the legacy of his epochal art in...
At our Chelsea location, chess painting—the artist's fourth solo show at the gallery—recasts Zobernig's 2017 show at the MIT List Visual Arts Center, Cambridge, MA. Making use of the gallery's architecture, Zobernig allows viewers to confront the constructed, at times...
We are pleased to announce the start of the solo exhibition Studio 11 by Wolfgang Ellenrieder. A large part of the works now shown by us was created during his stay in 2018/19 at the Deutsche Akademie Rome Villa Massimo....
A painting by Katharina Grosse can appear anywhere. Her large-scale works are multi-dimensional pictorial worlds in which splendid color sweeps across walls, ceilings, objects, and even entire buildings and landscapes. For the exhibition It Wasn't Us the artist has transformed...
Tim Rollins and K.O.S. are a collaborative group. Rollins is an activist and teacher who began his career as the assistant to conceptual artist Joseph Kosuth. In 1979 he co-founded Group Material in New York and taught students at Intermediate...
Berry Campbell Gallery is pleased to announce a special exhibition of recent paintings by Susan Vecsey. This is Berry Campbell Gallery's third exhibition of Susan Vecsey's work since announcing the artist's representation in 2014. Vecsey is widely held in both...
Bortolami is pleased to present the gallery's second solo exhibition of works by Italian artist Claudio Parmiggiani. The show focuses on his Delocazione series. Translating literally to "delocation", the artist creates these works by igniting a controlled combustion at close...
Our group show »AFK« (Away From Keyboard) marks the time when art returns from virtual to physical space. It is an ever-changing exhibition with a varying and evolving artist participation. In this way, different perspectives and new influences will constantly...
Selected online viewing rooms
Selected online viewing rooms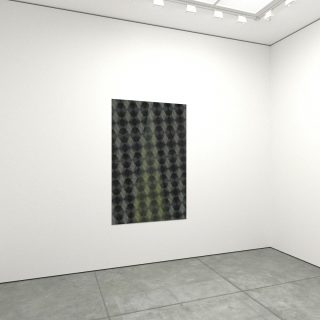 Indoors Identity, memory, time, wishes, fears… sometimes separately, sometimes mixed, all this comes together in a space. Presence and absence got one in that environment where we can find our greatest complicity. The connection with the space is latent, consciously...
Pour cette édition d'Art Paris, la Galerie XII proposait un stand articulé autour de la photographie narrative avec des oeuvres inédites d'artistes confirmés comme Mona Khun et Paolo Ventura, ainsi que des oeuvres d'artistes émergents à l'image de Charlotte Mano.