Hidden Statement
Art in Afghanistan
Launch of the first virtual exhibition: May 30, 2023
Afghanistan is not only dominated by poverty and natural disasters, but also by terror, arbitrary rule, massive corruption, enormous restrictions on freedom and again increased attacks. This threatening situation not only complicates the everyday life of the people, which is characterized by violence, permanent concern for people close to them, fear, flight, but also resistance, but also brings artistic creation to a virtual standstill. On top of that, the Taliban have completely banned the artistic depiction of living beings, especially humans. Works of art were and are being destroyed by the artists themselves for security reasons, or they fell victim to looting and targeted destruction during house searches or had to be left behind when people fled. However, many works still exist in secret, others only in documentation. At the same time, artists are still resisting, expressing their opinions through their work – against all obstacles and prohibitions.
In order to help art in Afghanistan regain visibility, the artistic positions, which have been made anonymous for security reasons, will be presented to the worldwide public in continuous, digital solo exhibitions under the title Hidden Statement – Art in Afghanistan. After two years, they will finally regain artistic visibility and recognition, as well as the opportunity to once again participate in the international art discourse.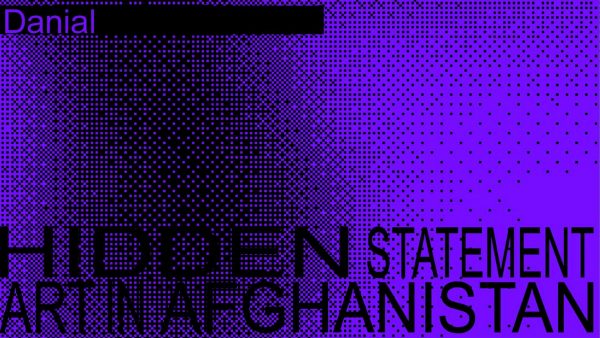 Everything and everyone left its Traces/Lines* on the world. The traces could be produced on surfaces and in emptiness. These lines trace the surface and are tied to each other, and the world is the connection of the lines. Danial...