International Business School
Visual Cultures, Art Management
Virtual Curating Workshop by Walter's Cube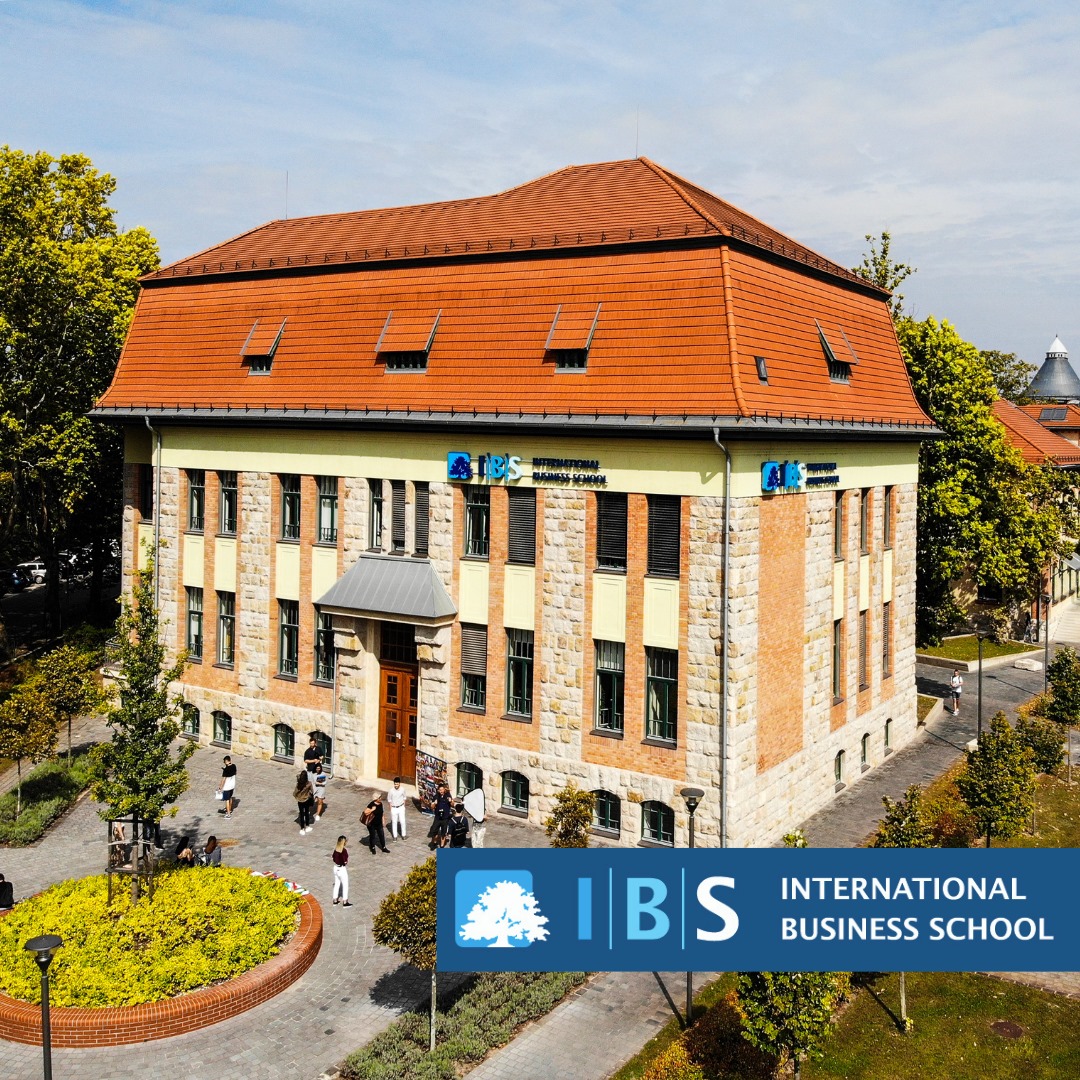 November 22. 2023, Wednesday
International Business School, Budapest
Building 'C', Room 111.
The goal of this workshop is to introduce to the students of IBS: the paradigm of virtual curating, the effects of today's rapidly evolving digitalisation in the artworld, and the leading technological innovations of Walter's Cube. To do so, we provide students with digital twin spaces of a physically existing gallery, artworks that were digitized (with many of them since then non-existent, due to the political and economic challenges artists must face in Afghanistan) and all the necessary information for a person to be able to curate an exhibition in the virtual world.
2023.11.22. Wednesday // 10:45 - 12:45
| | |
| --- | --- |
| 10:45 – 11:05 | Introduction of Walter's Cube by CEO Balázs Faragó. |
| 11:05 – 11:45 | Presentation on the new paradigm of virtual curating by Barnabás Bencsik. |
| 11:45 – 12:00 | Lunch break |
| 12:00 – 12:45 | Workshop: students can create virtual mock-exhibitions using the WsC Editor program, the digital twin space of Glassyard Gallery, and our databases of digitized artworks! |
Guide to access the Editor & the Artworks' database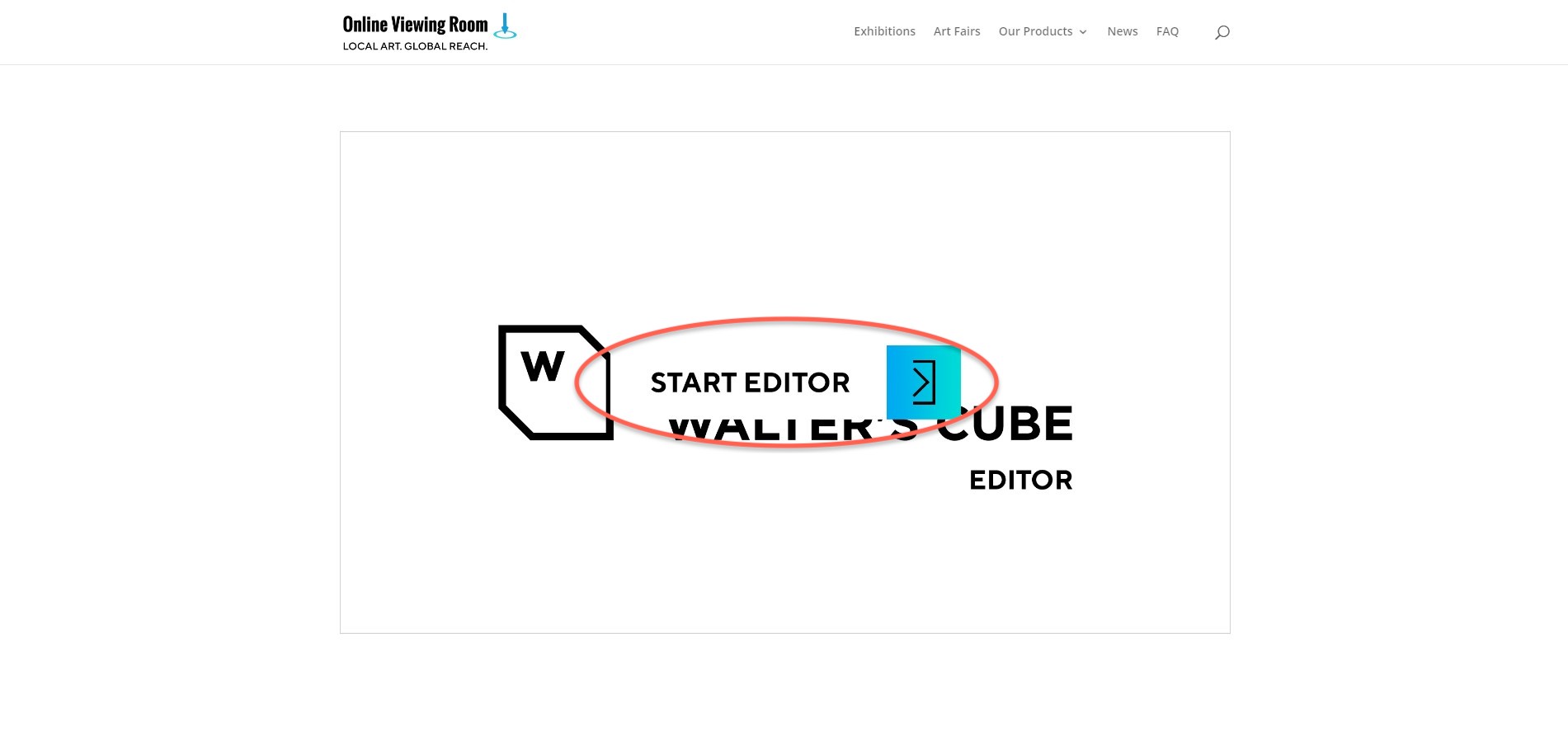 4. Once you're in, click the red START button in the top left corner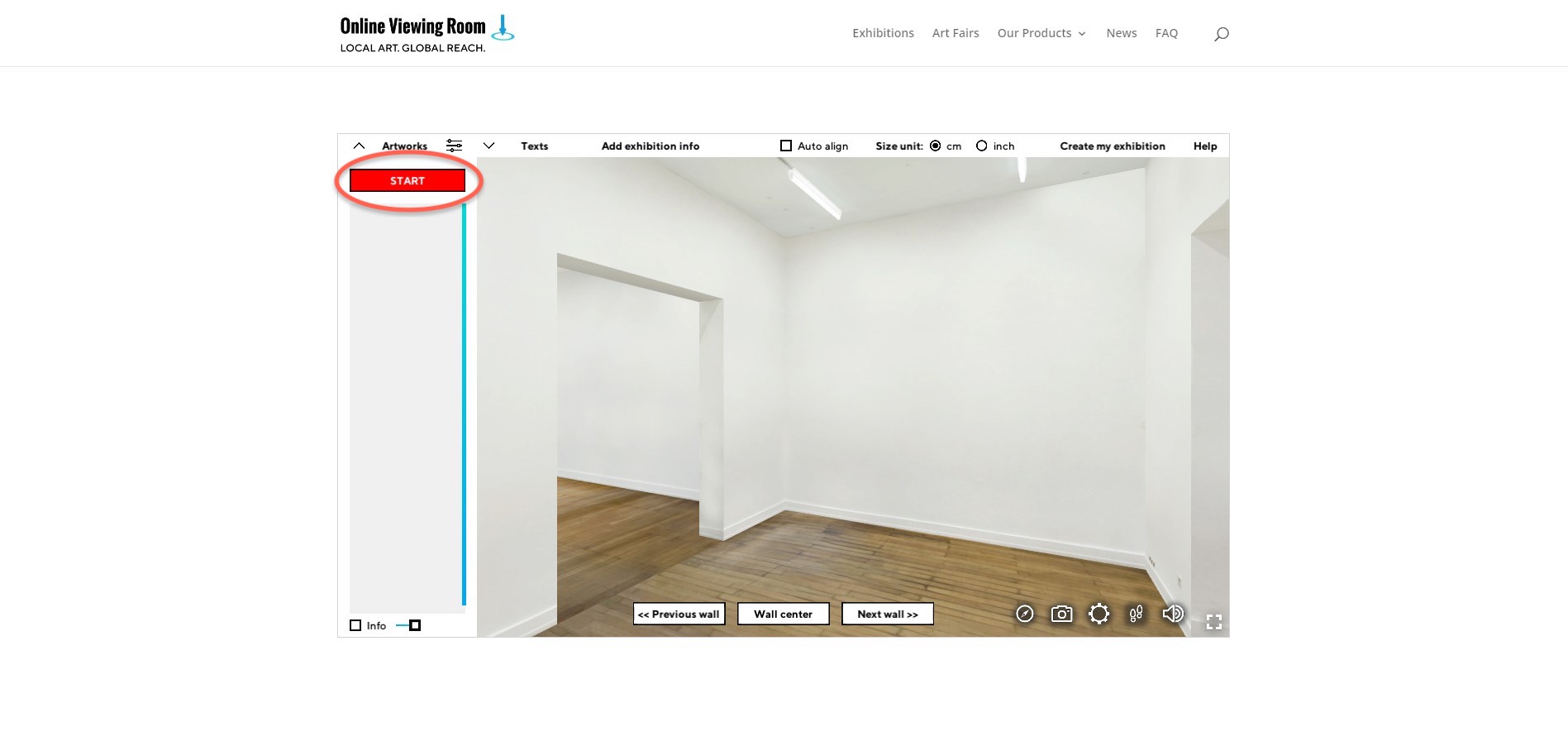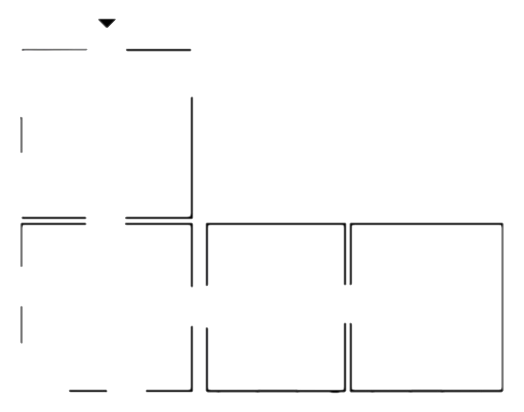 5. Select your preferred units (you can change this later)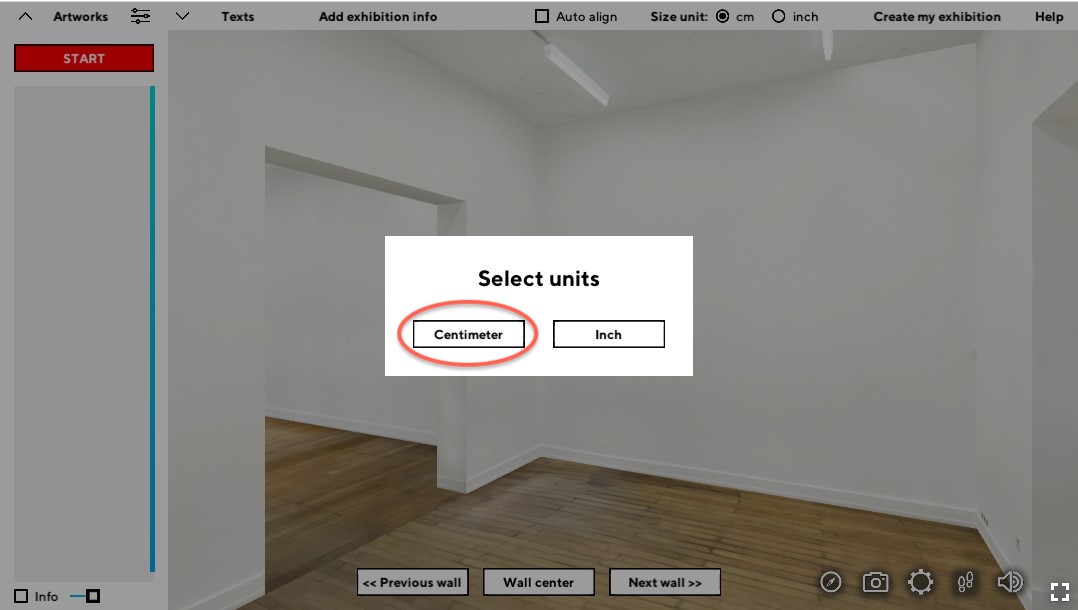 6. Select or turn off Auto align for artworks (you can change this later)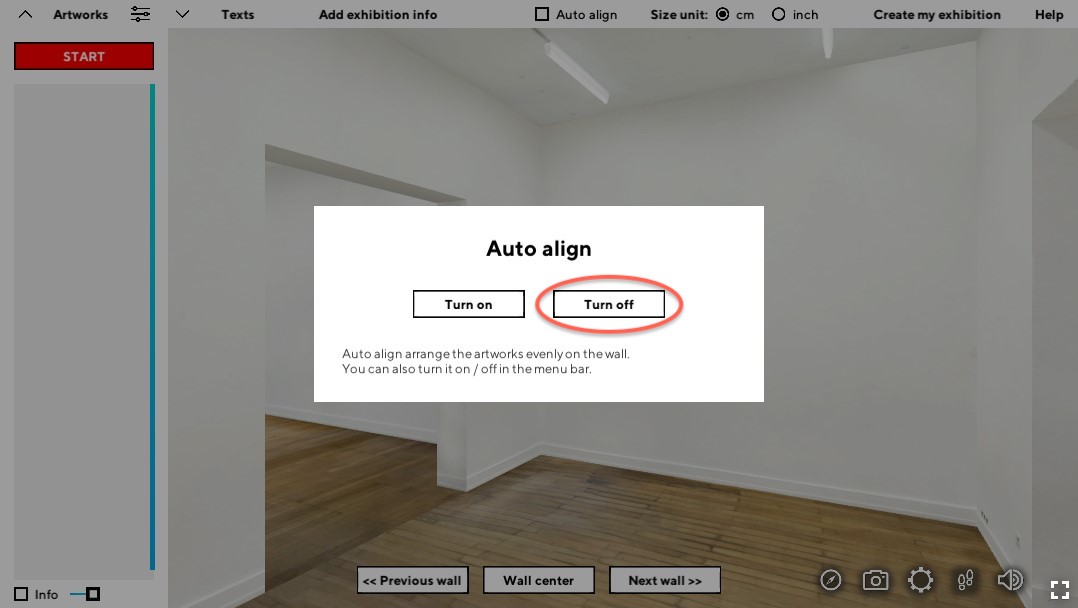 7. Start to create your exhibition by uploading artworks:
7.1 – if you want to use your own artworks, click on 'UPLOAD IMAGES'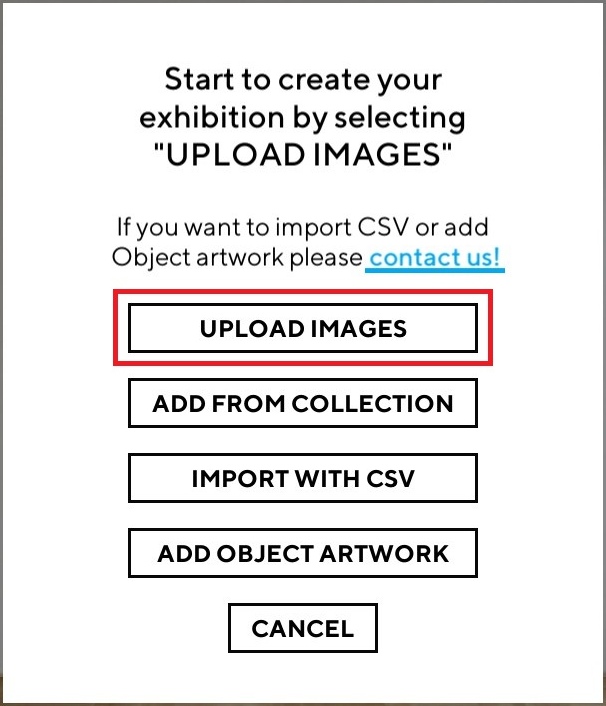 7.2 – if you want to access our flat (2D) artwork database containing almost 250 artworks, click on 'ADD FROM COLLECTION' and enter the collection key: HiddenStatement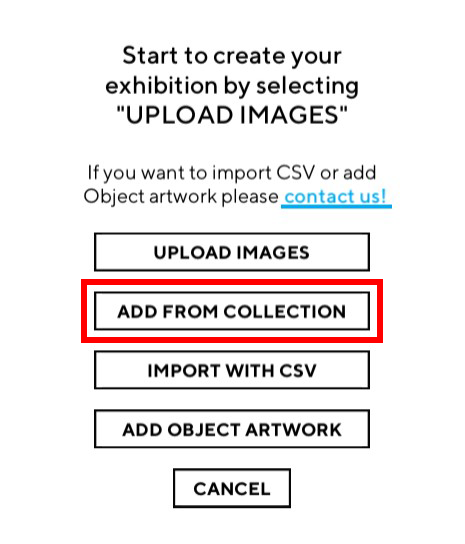 7.3 – if you want to access our object (3D) artwork database, click on 'ADD OBJECT ARTWORK', then 'SELECT FROM PERSONAL COLLECTION' and enter the collection key: iktopencall2023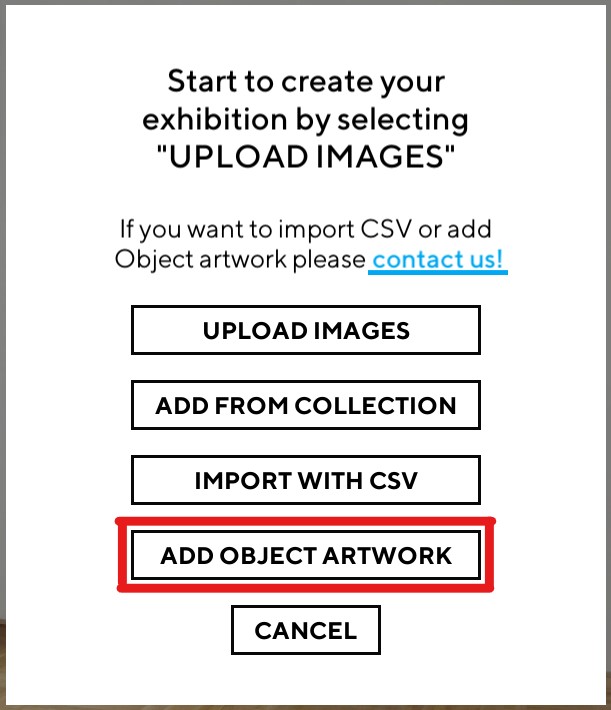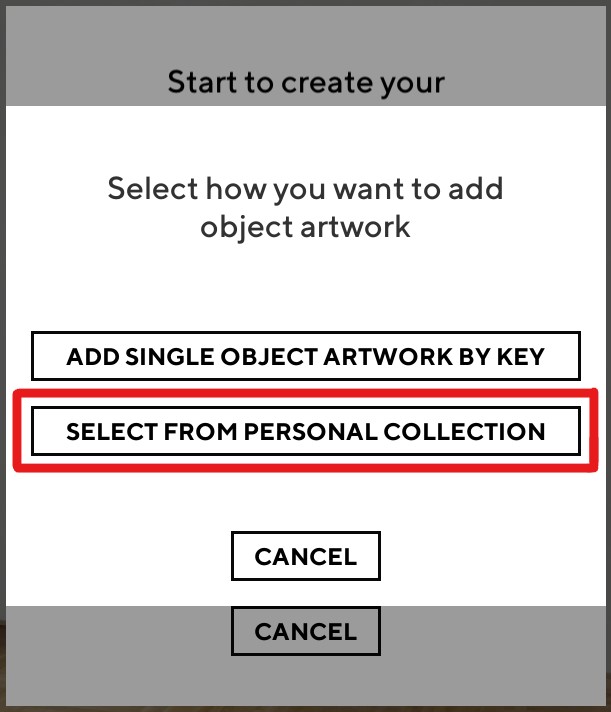 8. Use these collection keys to access our databases:
– for a collection of flat (2D) artworks: HiddenStatement
– for a collection of object (3D) artworks: iktopencall2023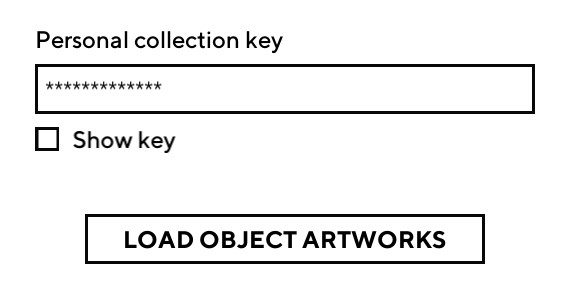 9. Once the database has loaded, click anywhere within the white frame of an artwork to get further details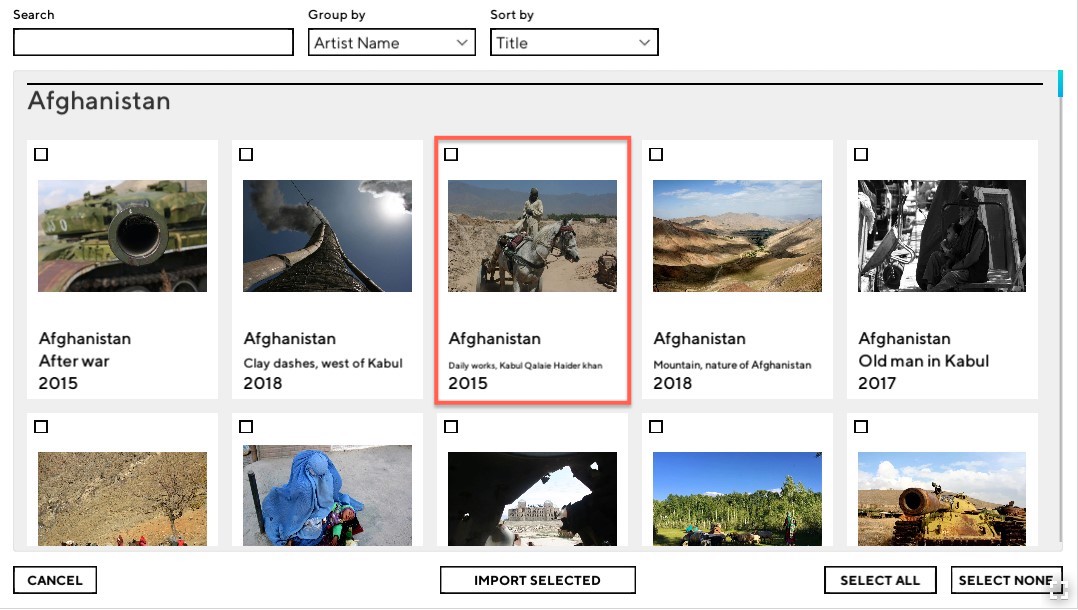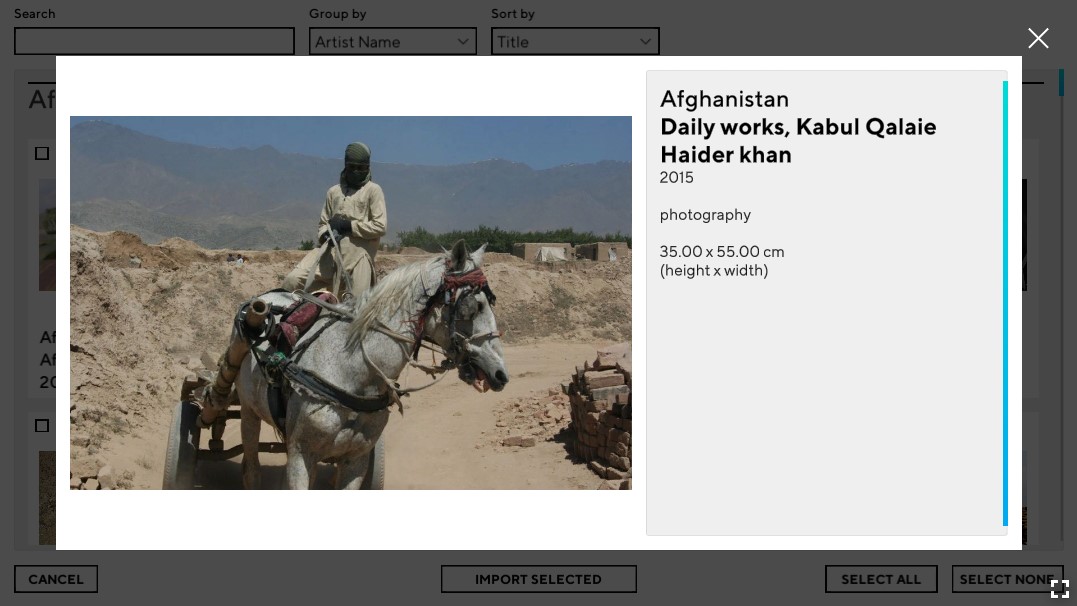 10. Check the box in the top left corner to select artworks you'd like to import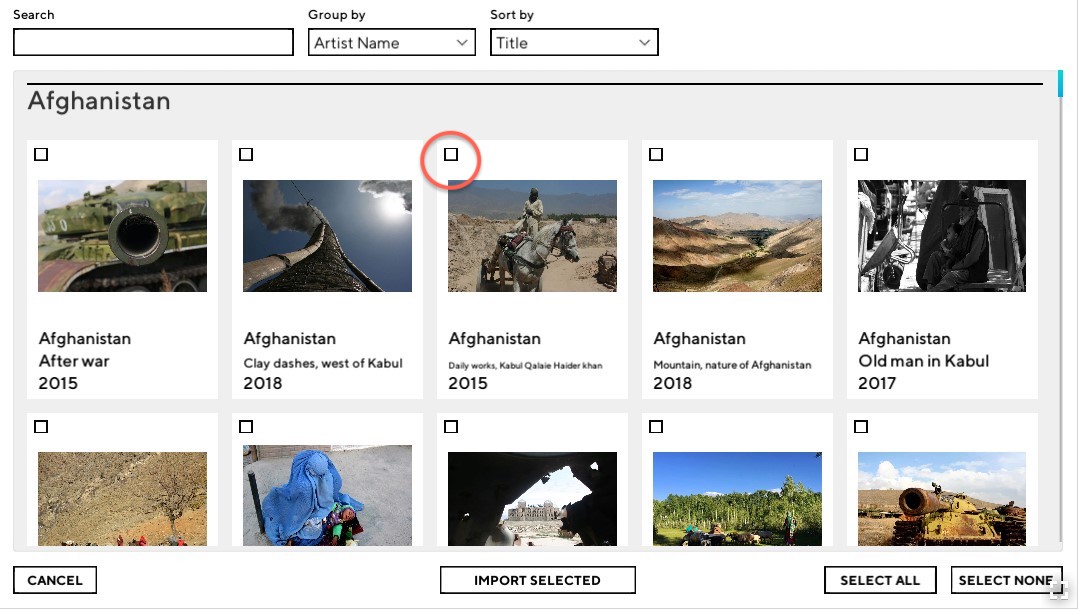 11. Click on IMPORT SELECTED at the bottom of your screen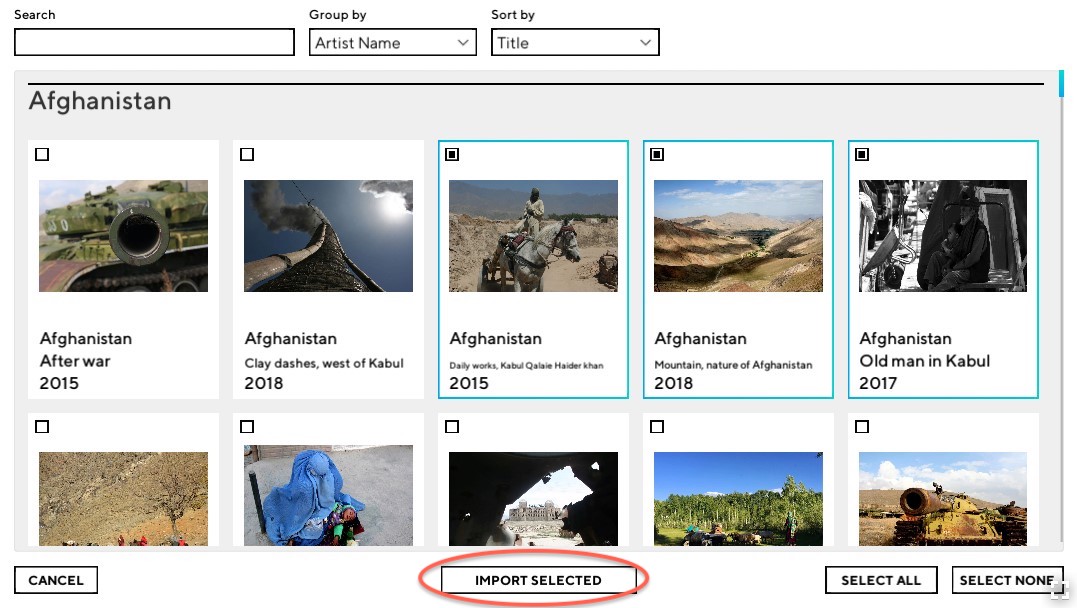 12. Choose between automatic or manual arrangement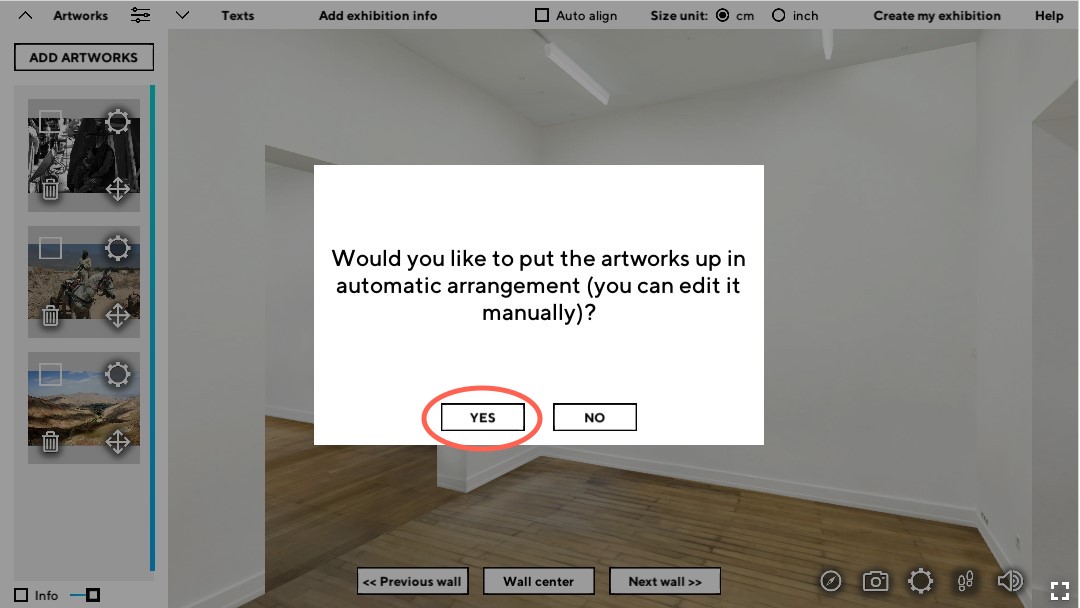 13. Start creating your exhibition
14. If you selected manual arrangement, drag artwork by holding down the arrow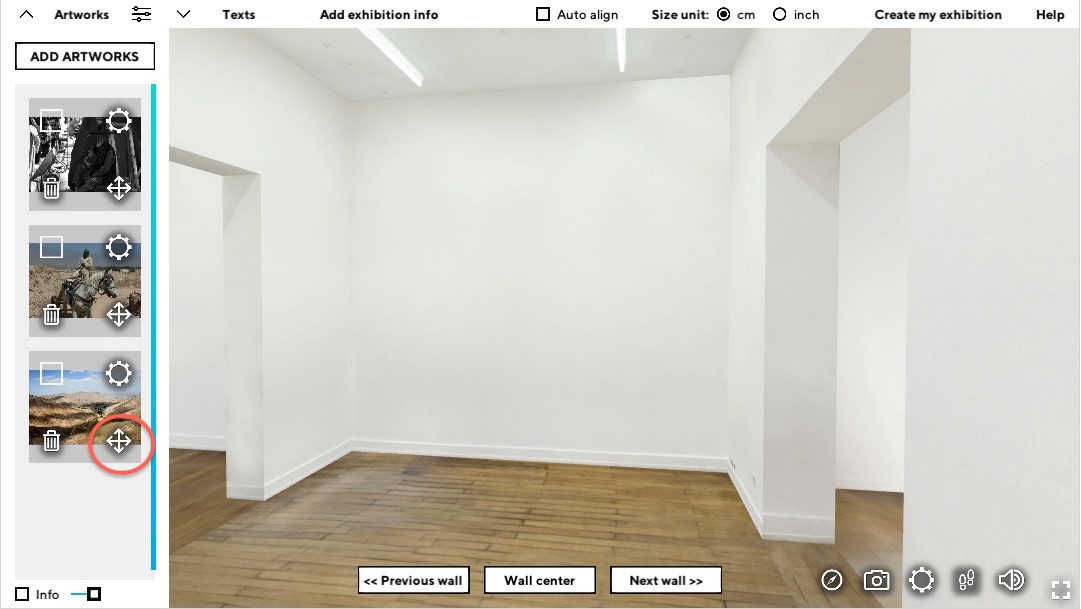 15. To save your work, don't forget to click Create my exhibition in the top right corner