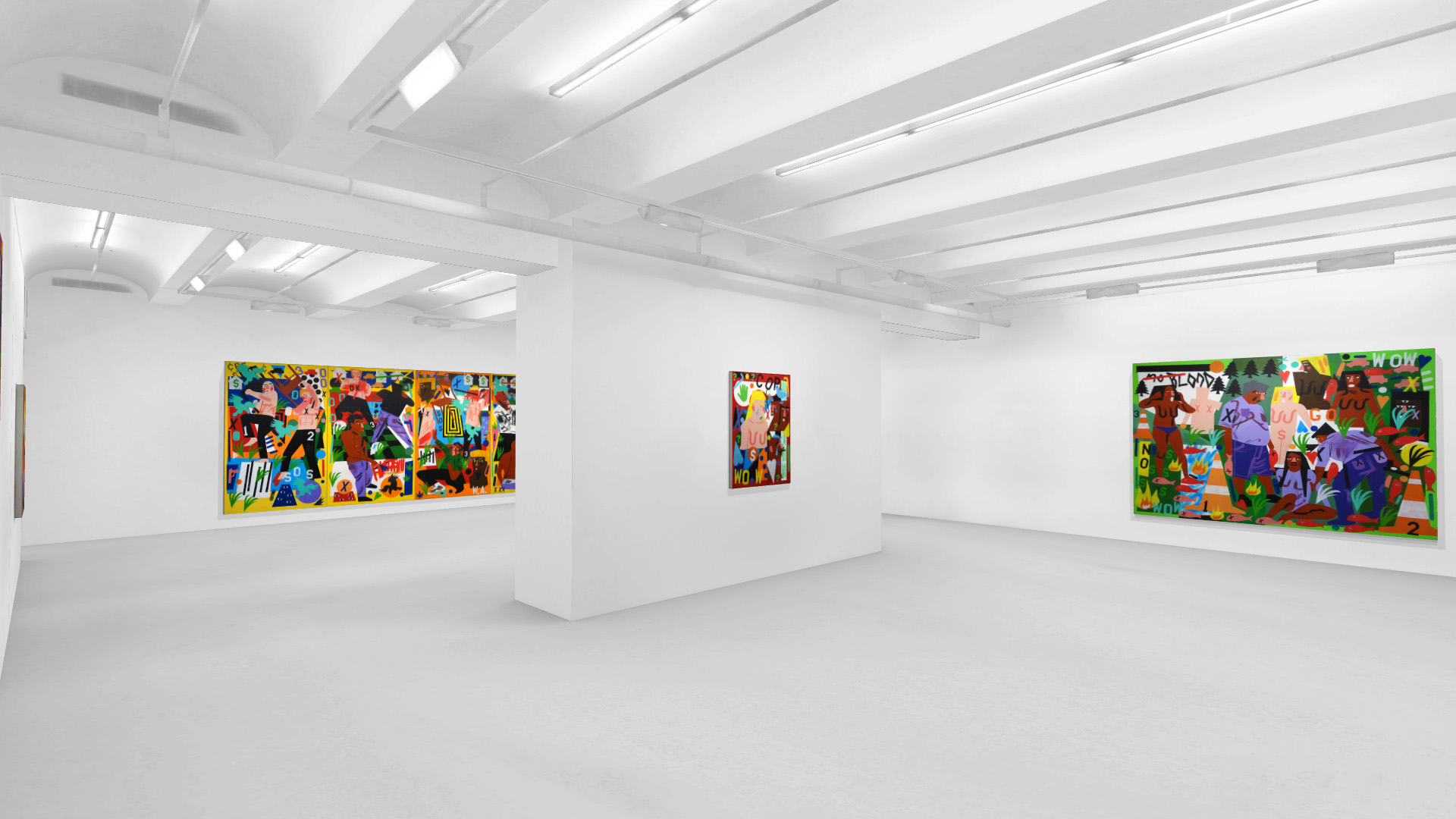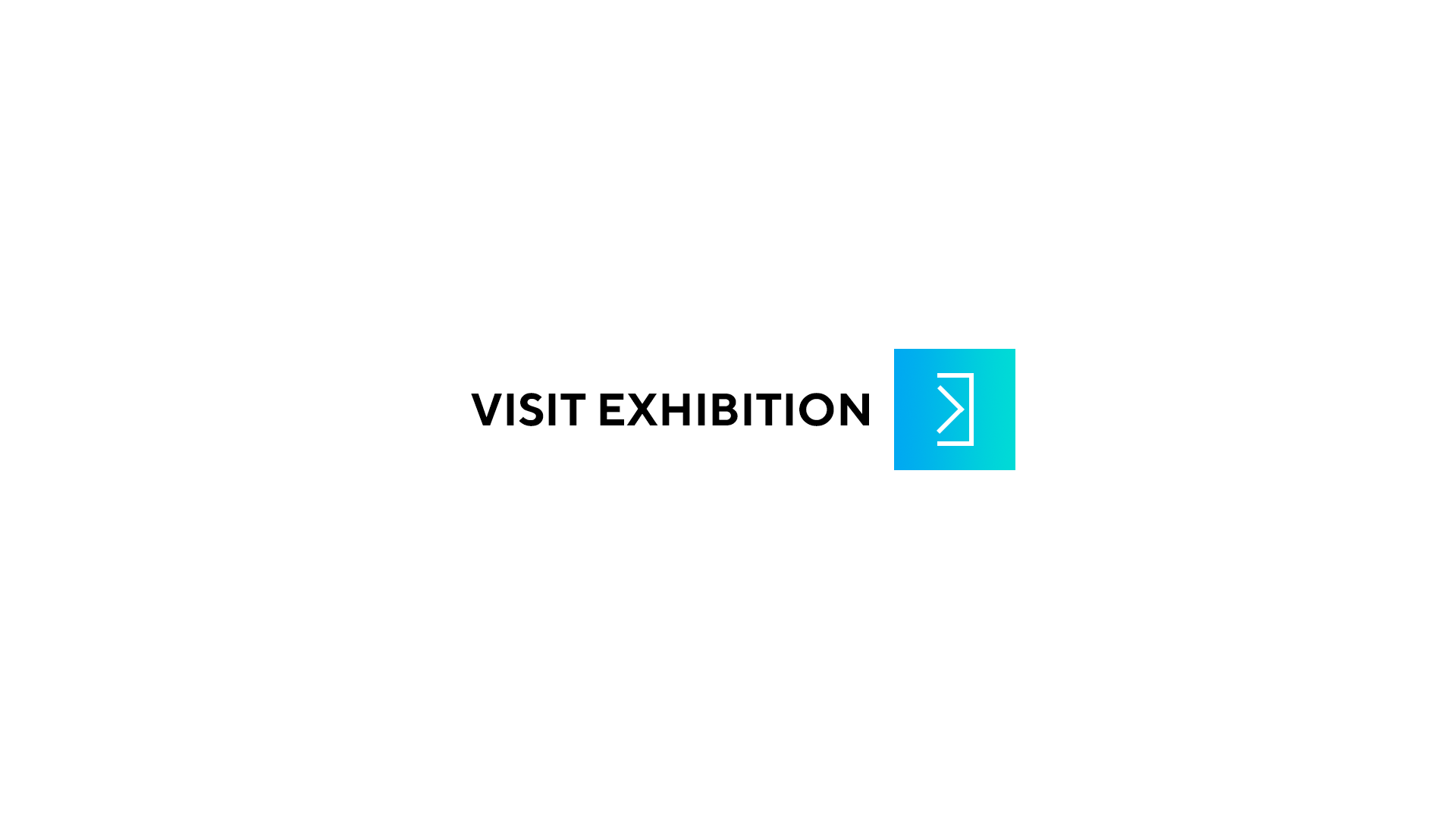 Gallery:

Jack Shainman Gallery
Artist:

Nina Chanel Abney
Jack Shainman Gallery is pleased to announce Nina Chanel Abney's first solo exhibition at the gallery. Combining representation and abstraction, her work captures the frenetic pace of contemporary culture, broaching subjects as diverse as race, celebrity, religion, politics, sex, and art history. The series of new paintings presented here explores the tumultuous relationships between exterior and interior, conventionality and acquiescence, ange...

more >>
Jack Shainman Gallery is pleased to announce Nina Chanel Abney's first solo exhibition at the gallery. Combining representation and abstraction, her work captures the frenetic pace of contemporary culture, broaching subjects as diverse as race, celebrity, religion, politics, sex, and art history. The series of new paintings presented here explores the tumultuous relationships between exterior and interior, conventionality and acquiescence, anger and fear.

Seized the Imagination eschews linear storytelling in favor of disjointed narratives, creating an atmosphere that speaks to the helplessness many feel in the wake of today's political climate. Abney's distinctive, declarative color palette and pulsating forms come together in tightly compressed compositions to convey a sense of action on the brink of claustrophobia and potential collapse. The overarching mood is a "nothing matters" attitude in response to conditions that are seemingly inescapable and irreversible—global warming, xenophobia, gun violence, racism, sexism—that permeate news headlines across the country. Rather than depicting specific conflicts, Abney highlights the violence of the takeover and the simultaneous passivity in submitting to a force greater than oneself, no matter how ominous and dispiriting the reality.

In addition to dejection, technology is an omnipresent theme in the exhibition and Abney's oeuvre more broadly. The feeling of information overload that emanates throughout is at times joyful, but also stresses media's role as a tool to manipulate and deceive. Abney's enigmatic canvases propose a new type of history painting, one grounded in the barrage of everyday events and their collision of anxieties, all funneled through the velocity of the internet.

Abney was born in Chicago and currently lives and works in New York. Her work is included in collections around the world, including the Brooklyn Museum, The Rubell Family Collection, Miami, the Nasher Museum of Art, North Carolina, and the Pennsylvania Academy of the Fine Arts, Philadelphia.

Abney's first solo museum exhibition, Nina Chanel Abney: Royal Flush, curated by Marshall Price, Nancy Hanks Curator of Modern and Contemporary Art, was presented earlier this year at the Nasher Museum of Art, North Carolina. It will travel to the Chicago Cultural Center (February 10–May 6, 2018) and then to Los Angeles, where it will be jointly presented by the Institute of Contemporary Art, Los Angeles, and the California African American Museum (September 23, 2018–January 20, 2019). The final venue for the exhibition is the Neuberger Museum of Art, Purchase College, State University of New York (April 7– August 4, 2019). The exhibition is accompanied by a comprehensive, fully-illustrated hardcover catalogue with critical essays by Price, as well as Jamillah James, curator at the Institute of Contemporary Art, Los Angeles; Natalie Y. Moore, a South Side bureau reporter for Chicago Public Media, WBEZ; and Richard
J. Powell, John Spencer Bassett Professor of Art and Art History at Duke.

An additional exhibition of Abney's work, entitled Safe House, is on view at Mary Boone, 541 West 24th Street. Concurrently at Jack Shainman Gallery's 524 West 24th Street space is Hayv Kahraman's Re- weaving Migrant Inscriptions. Upcoming exhibitions include Odili Donald Odita, opening at our 20th Street gallery on January 5, 2018.