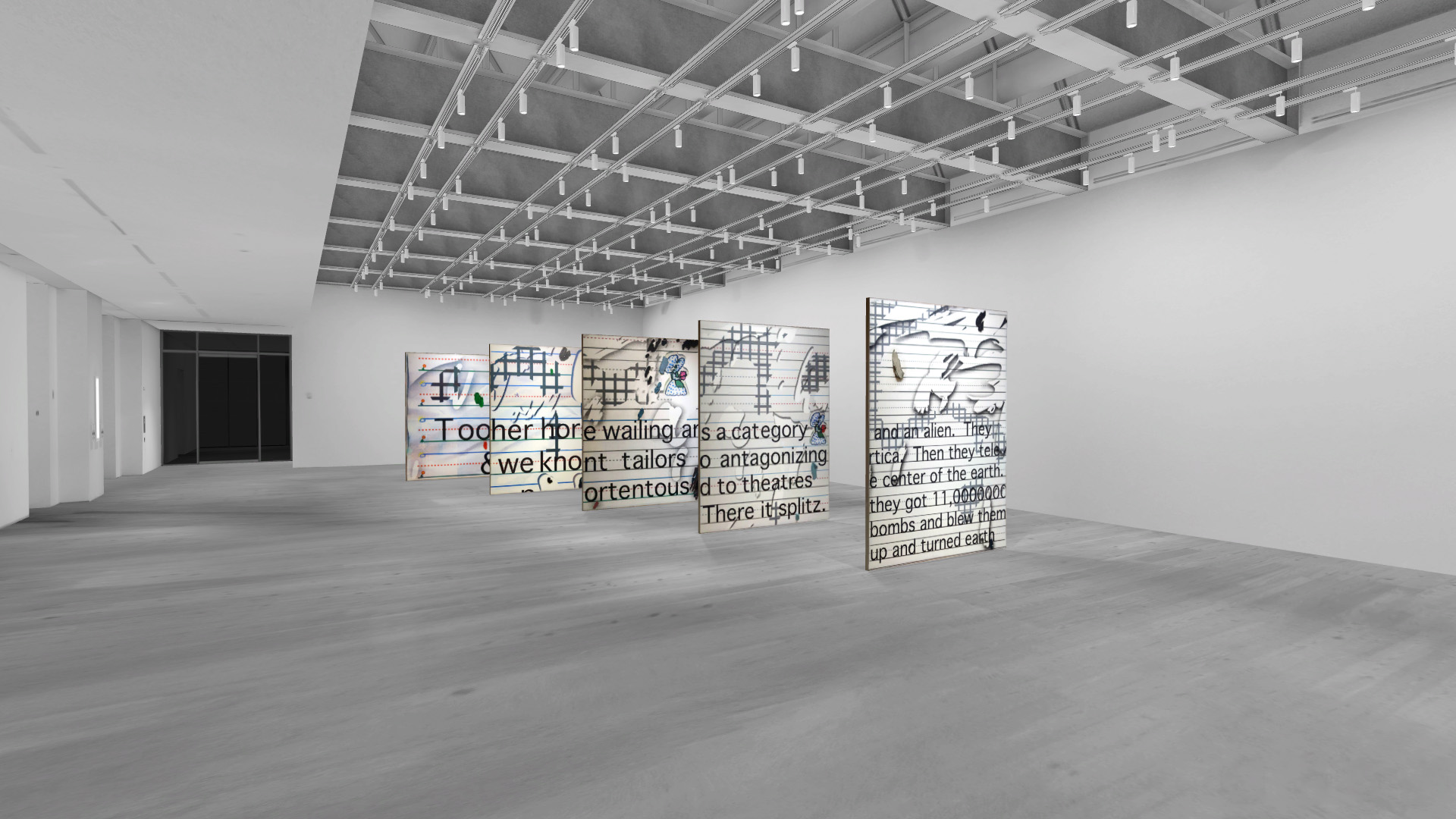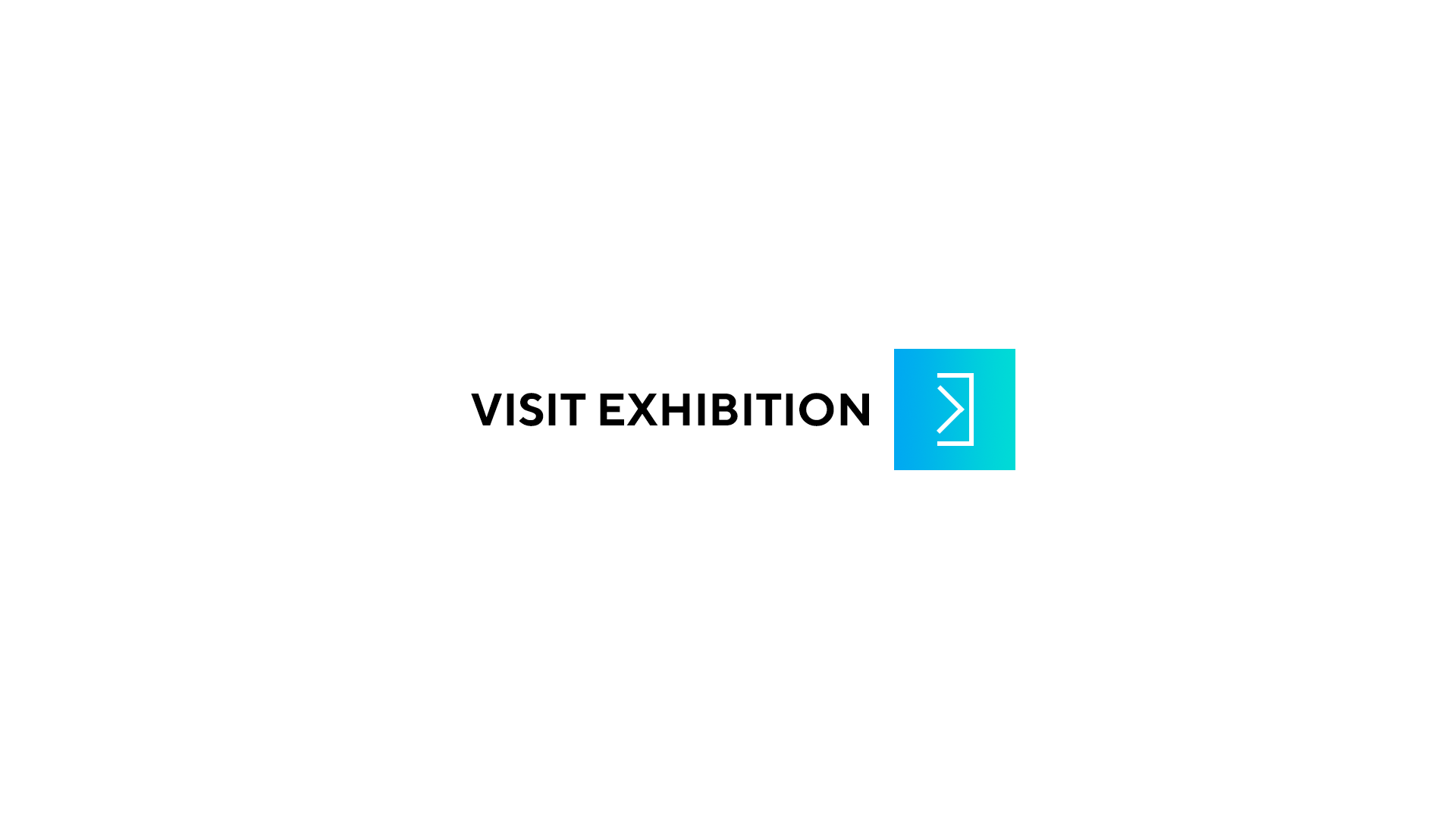 Gallery:

Whitney Museum of American Art
Floor 8 will remain on view through February 26, 2018. The untitled installation that fills this gallery exemplifies Laura Owens's persistent exploration of the interplay between painting, architecture, and perception. Five freestanding canvases are anchored directly to the floor as elements of a single sculptural work that visitors are invited to circulate around and through.

For more than twenty years, Los Angeles–based artist Laura...

more >>
Floor 8 will remain on view through February 26, 2018. The untitled installation that fills this gallery exemplifies Laura Owens's persistent exploration of the interplay between painting, architecture, and perception. Five freestanding canvases are anchored directly to the floor as elements of a single sculptural work that visitors are invited to circulate around and through.

For more than twenty years, Los Angeles–based artist Laura Owens has pioneered an innovative approach to painting that has made her one of the most influential artists of her generation. Her bold and experimental work challenges traditional assumptions about figuration and abstraction, as well as the relationships among avant-garde art, craft, pop culture, and technology.

This mid-career survey, the most comprehensive of Owens's work to-date, will feature approximately 60 paintings from the mid-1990s until today. The exhibition will highlight her significant strides over the past few years, showing how the early work sets the stage for gripping new paintings and installations.

Owens emerged on the Los Angeles art scene during the mid-nineties, at a time when many in the critical establishment viewed painting with suspicion. Her early canvases upended the traditions of painterly abstraction by incorporating goofy personal allusions, doodling, and common craft materials. These works often demonstrated her keen interest in how paintings function in a given room and used illusionistic techniques to extend the plane of a wall or floor directly into the space of her pictures. More recently, she has charted a dramatic transformation in her work, marshaling all of her previous interests and talents within large-scale paintings that make virtuosic use of silkscreen, computer manipulation, digital printing, and material exploration. The Whitney has a longstanding commitment to Owens, who has been featured in two Biennials, and is significantly represented in the Museum's collection.

Scott Rothkopf, Deputy Director for Programs and Nancy and Steve Crown Family Chief Curator, with Jessica Man, curatorial assistant.

Major support for Laura Owens is provided by The Andy Warhol Foundation for the Visual Arts and the Whitney's National Committee.

Significant support is provided by Nancy and Steve Crown; Candy and Michael Barasch; The Brown Foundation, Inc., of Houston; Mariel and Jack Cayre; Marcia Dunn and Jonathan Sobel; and anonymous donors.

Generous support is provided by Fotene Demoulas and Tom Coté, Charlotte Feng Ford, Allison and Warren Kanders, and Ashley Leeds and Christopher Harland.

Additional support is provided by Rebecca and Martin Eisenberg, Susan and Leonard Feinstein, and the Nina and Frank Moore Family Foundation.

Generous endowment support is provided by Lise and Michael Evans, Sueyun and Gene Locks, and Donna Perret Rosen and Benjamin M. Rosen.

Curatorial research and travel for this exhibition were funded by an endowment established by Rosina Lee Yue and Bert A. Lies, Jr., MD.