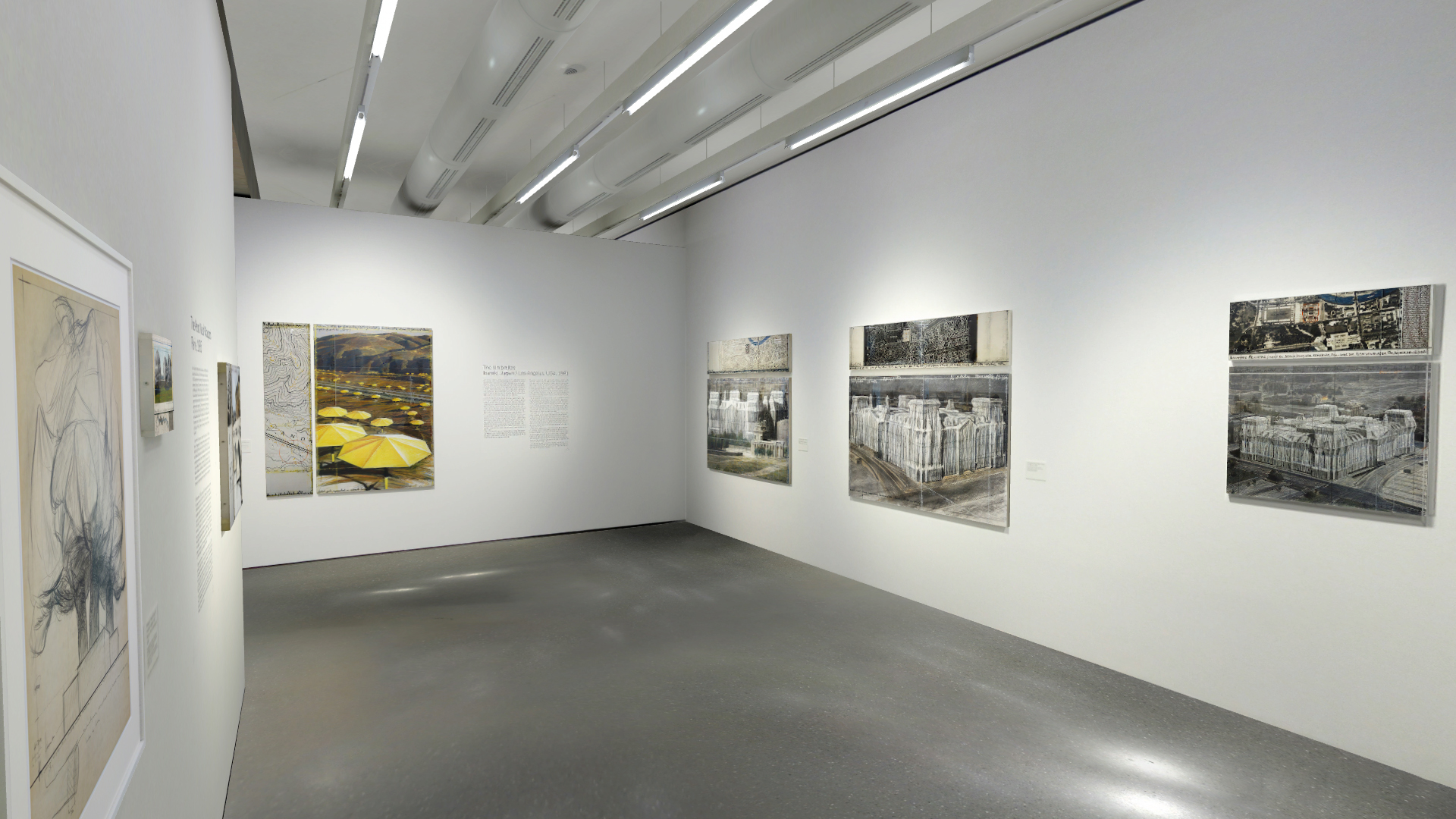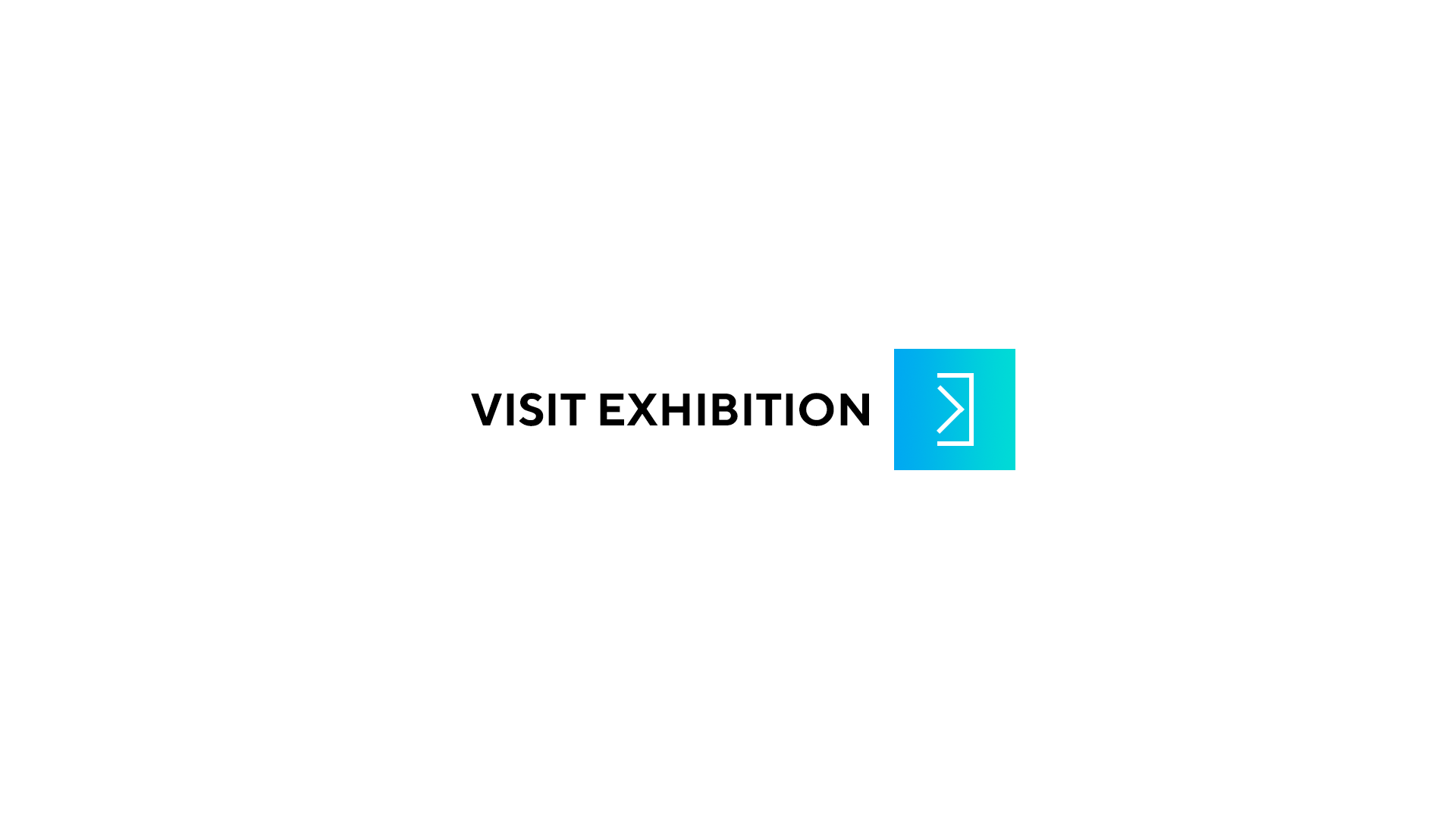 Gallery:

Palais Populaire by Deutsche Bank
Artist:

Christo and Jeanne-Claude
The second solo exhibition at the PalaisPopulaire presents what is probably the world's most famous artistic duo: Christo and Jeanne-Claude. They succeeded in breaking through the narrow boundaries of the art business and attracting the interest of a broad public in their spectacular large-scale projects. Particularly impressive and unforgettable for many Berliners and visitors to this day is the Wrapped Reichstag. This year marks the twenty-fi...

more >>
The second solo exhibition at the PalaisPopulaire presents what is probably the world's most famous artistic duo: Christo and Jeanne-Claude. They succeeded in breaking through the narrow boundaries of the art business and attracting the interest of a broad public in their spectacular large-scale projects. Particularly impressive and unforgettable for many Berliners and visitors to this day is the Wrapped Reichstag. This year marks the twenty-fifth anniversary of the project.

Not only for this reason, but also because of it long relationship with the artist couple, Deutsche Bank is showing the exhibition Christo and Jeanne-Claude: Projects 1963–2020 at the PalaisPopulaire. Ingrid and Thomas Jochheim, who loaned around seventy works for the show, are presenting this part of their collection comprehensively for the first time.

On display are works created between 1963 and 2019, including early objects, large-format drawing tableaux, as well as editions and prints. After wrapping everyday objects in foil and binding them with cord—from stacks of magazines to VW Beetles—Christo and Jeanne-Claude increasingly devoted themselves to artistic transformations and accentuations of entire landscapes or architectures. Between 1962 and 2019, twenty-three projects were realized on different continents. After the death of his wife in 2009, Christo continued the projects he planned with her. Christo died this year on May 31th a few days before his 85th birthday.

All of the projects are made possible exclusively through sales of preliminary studies, drawings, collages, original lithographs, and editions. Christo and Jeanne-Claude did not accept any kind of funding, neither from public nor private sources.

Christo's drawings are much more than just sketches of ideas, drafts, or construction instructions. They bear a very individual signature in their lines, hatchings, lighting, and coloring. In addition, the collaged plans, materials, fabrics, and photographs, and the identical acrylic glass covers, make them unmistakable, even unique. And they show what a great draftsman Christo was.

In addition, Christo and Jeanne-Claude's projects aim to raise awareness of social and historical processes through veiling. In particular, the transformation of the parliament building in reunified Berlin in 1995 hit the nerve of the time. More than five million visitors from all over the world came to see it. And as always, the effect on the audience was peaceful, cheerful, almost euphoric. The art of Christo and Jeanne-Claude has no claim to permanence. Rather, it thrives on the appeal of unrepeatable eventfulness.