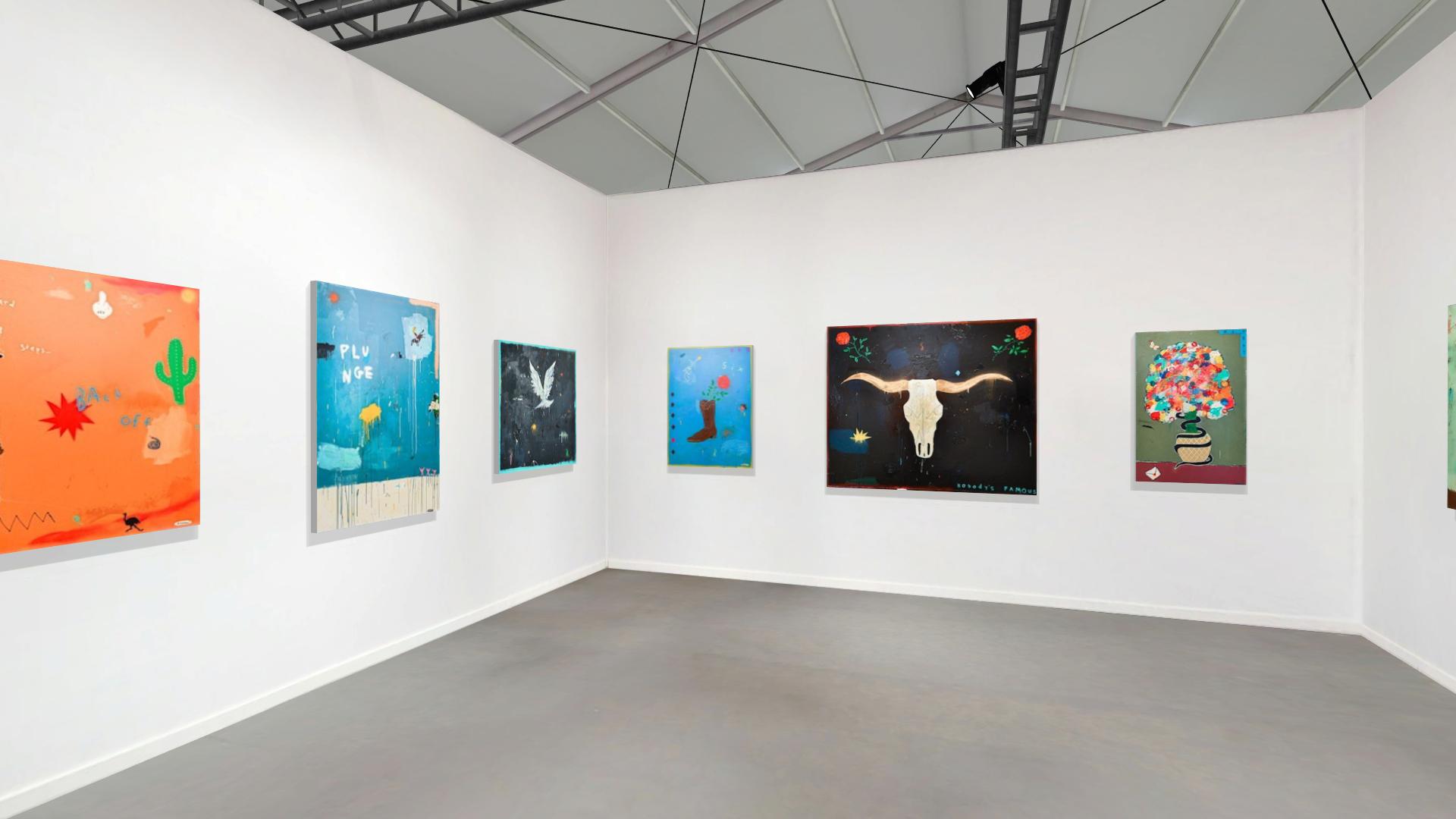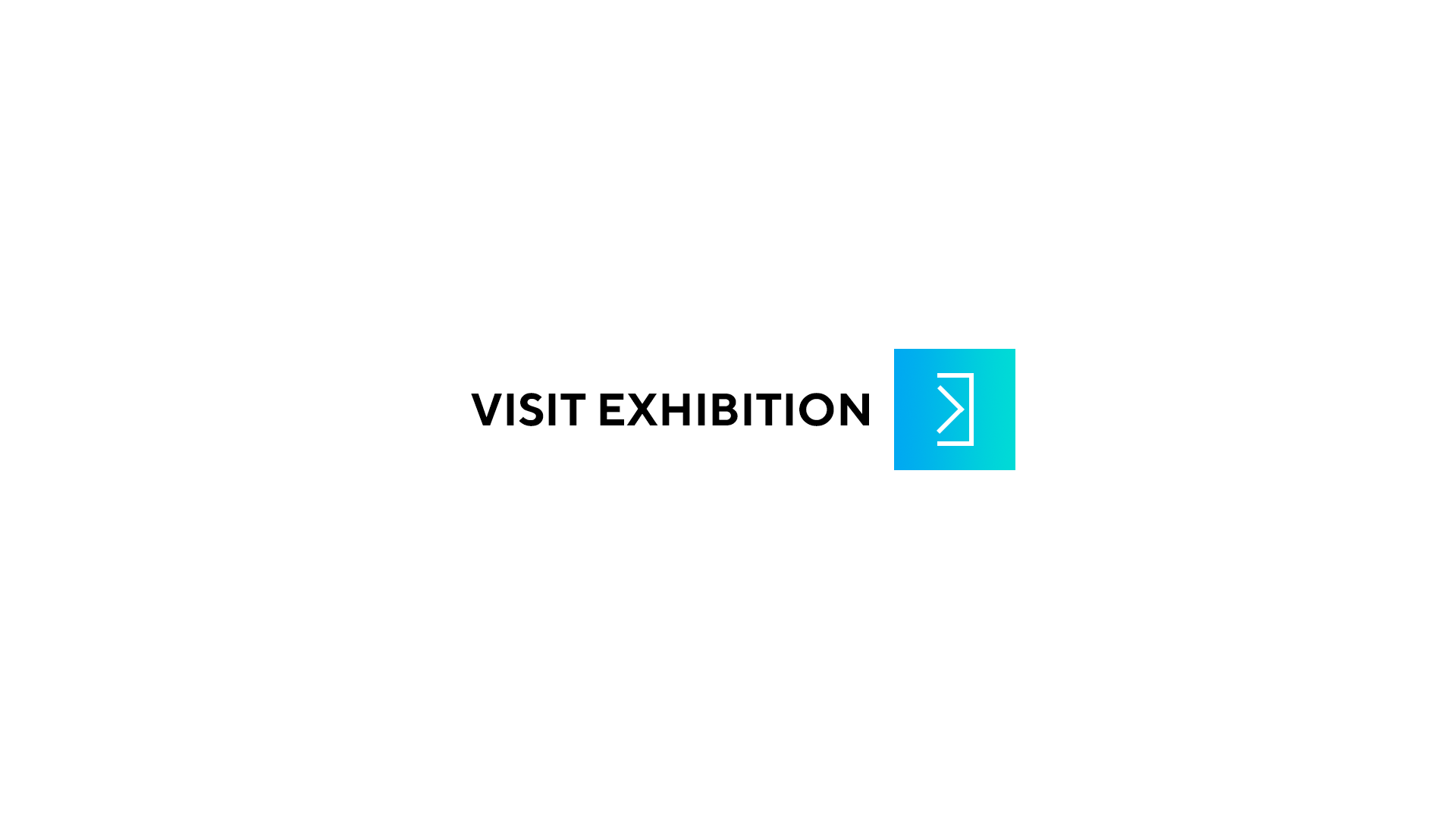 Gallery:

Maune Contemporary - Justin Lyons
Art fair:

Hamptons Virtual Art Fair
Justin Lyons brings his "street art" style to The Hamptons in all its glory. His narrative is riddled with written dialog, where words are often crossed out revealing another clue into the message. It aims to give the viewer a reference point into a deeper understanding of a particular theme or subject, and to then explore on their own as to what they see and feel. His inspirations are most often triggered by a word, phrase or thought, wit...

more >>
Justin Lyons brings his "street art" style to The Hamptons in all its glory. His narrative is riddled with written dialog, where words are often crossed out revealing another clue into the message. It aims to give the viewer a reference point into a deeper understanding of a particular theme or subject, and to then explore on their own as to what they see and feel. His inspirations are most often triggered by a word, phrase or thought, with the intention to try to and tell a story with

Justin Lyons credits his introduction into the world of "street art" as "the spark" that led him to pursue his own form of artistic expression. Nearly a decade ago and after moving to the Gulf Coast of Northwest Florida from the Orlando area, Justin was invited by a friend to go "wheatpasting" one night. (Wheatpasting is basically a form of street art where you paste paper images, drawings, etc...to things like walls, signs or power boxes in public.) As Justin describes it, "Something happened to me that night. Something that has had one of the most impactful influences on my life. What I found out was that people who saw our stuff on the streets were confused, shocked, excited, even mad sometimes. It was then that I realized art didn't have to be limited to museums or to the stark-white walls of galleries. I discovered that art could also find its way into the urban landscape and still be powerful." Producing art that was raw, expressive, loose, and risky, provided Justin an outlet for his creative impulses.

With this new voice, Justin began painting on found pieces of wood, which he would then hang around town by nailing them to trees, telephone poles,and basically anywhere people would see them. Justin and his collaborator were just a couple of guys in their late 20's, having fun, and trying to rekindle that youthful feeling of freedom. Yet, even then, Justin's art was given special notice in that it often begged a question, or offered a message. Passersby would take down his paintings, and while some were certainly trashed and destroyed, other pieces found their way onto the walls businesses and homes.

Over the next several years, Justin started to take his art production more seriously. Inspired by the lives and work of Cy Twombly, Barry McGee, and Jean-Michel Basquiat, Justin refined his process and worked to develop a style all his own which is both thought- provoked and thought-provoking. This maturation allowed Justin the foundation he needed to expand his audience beyond the streets. He built camaraderie with other local and regional artists and began submitting pieces to exhibitions, festivals, and galleries. Continuing recognition and appreciation for his work solidified Justin's status within the art community of Northwest Florida. By 2012, Justin's art had been celebrated and awarded in venues and exhibitions beyond the urban landscape. A growing interest and appreciation for his art by collectors and galleries alike continues to inspire and fuel his passion for painting.

Today, Justin's mediums include wood, acrylic, house paint, spray paint, oil stick, epoxy resin and pencil. He aims to produce art that sticks with the viewer long after they seen it. "What i am after is capturing the thoughts and feelings of the human condition with images and words that make you stop and think about what's in front of you." Justin wants "to make honest art, raw art, vulnerable art, art that makes you happy, art that makes you cry," and ultimately, art that's approachable to everyone and the human element within. Justin's inspirations are most often triggered by a word, phrase or thought, which in association with the other elements within the work, intend to try and tell a story without giving away too much, letting the viewer interpret his own connection to the piece.

In addition to creating pieces for his own gallery and commissioned pieces, Justin is dedicated to community involvement, regularly donating pieces for the benefit of local non- profit organizations and various fundraising efforts. Justin makes his home in Santa Rosa Beach, FL. When he's not painting he enjoys skateboarding, surfing and being a father.