Continuing our mission to review online exhibitions our users created with the Online Viewing Room in 3D, after abstract shows, we move onto geometric abstract shows. Our Editor chose 3 exhibitions you should see, so we recommend you visit them in the proportionally scaled digital twins we made for them.
1. Neoplastic Room. Open Composition
Artists: Georges Vantongerloo, Henryk Berlewi, Henryk Stazewski, Jean Helion, Katarzyna Kobro, Theo van Doesburg, Vilmos Huszar, Wladyslaw Strzeminski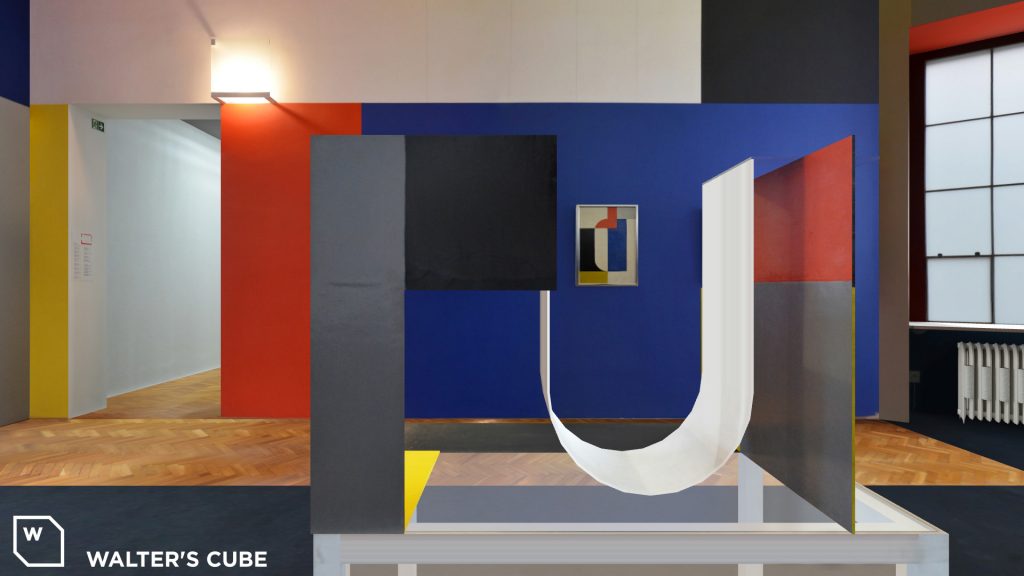 The Art Museum MS1 (or more commonly referred to as Sztuki Muzeum) stands out from the other exhibition spaces. The reason for that is because it's an artwork in itself. Not in the way we would say this about a castle with intricate decorations and century-old stuccos when we consider architecture to be art. The Sztuki Muzeum is unique because the Neoplastic Room was designed and built on the assumptions of the avant-garde tradition. This does not only mean that the colorful walls symbolize something, but it also means that their placement is highly ideologized. 
So upon visiting the Open Composition exhibition, don't stop at taking a look at the paintings and sculptures, but notice the common themes of the artworks and the space. Their dialogue is about topography, how a human body is present in a space, how it experiences that and how the room changes through that connection. It's always a fragile balance of filling out, feeling the absence of something, and letting our instincts tell us when an object is displaced.
2. Paula Cooper 50 Years: An Anniversary
Artists: Carl Andre, Jo Baer, Robert Barry, Bill Bollinger, Dan Flavin, Robert Huot, Will Insley, Donald Judd, Sol LeWitt, Robert Mangold, Robert Murray, Doug Ohlson, Robert Ryman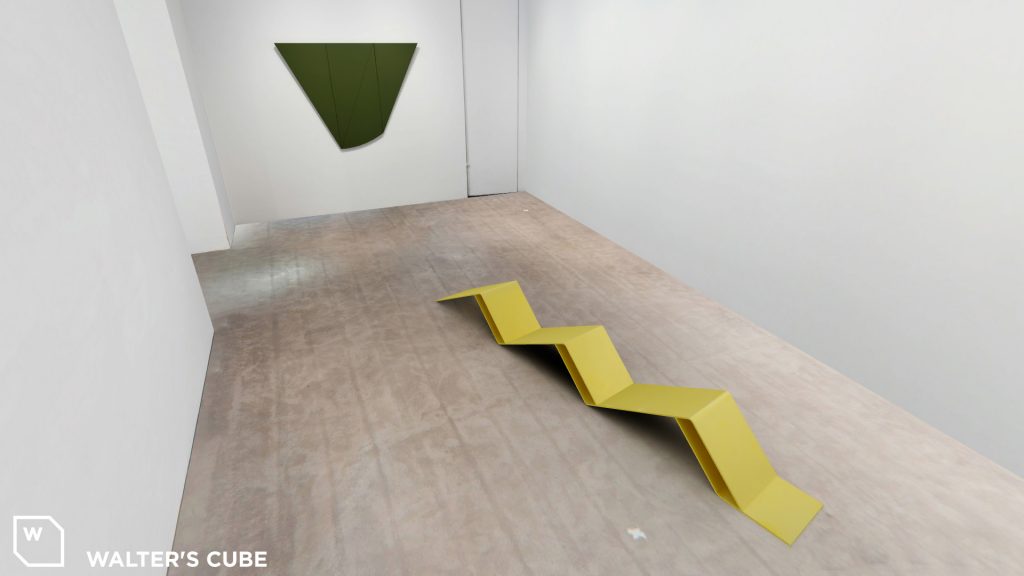 The minimalist looking, abstract artworks displayed in Paula Cooper Gallery carry a notion to form non-objective conceptual art into political activism. With pieces from the '60s, the height of anti-war protests, it's quite easily done. By having some knowledge about the context, students and veterans boycotting the Vietnam War in a more and more forceful way, the artworks can be interpreted. But that interpretation is not a fixed point in time as it can always be revisited and renewed, like dedicating the benefits of the exhibition to the March For Our Lives student- led movement, which was founded in 2018, in order to end gun violence and mass shootings.
Conceptual art, as Henry Flynt (the philosopher who coined the term in 1961) put it, is 'a work that is a critique of logic or mathematics in which a linguistic concept is the material'. Conceptualism has evolved since that, as new trends emerged in both art and politics, creating an intellectual environment where endeavors beyond these rules are welcome. But one thing stayed the same: a conceptual work is always an unexpected question that's meant to make us look at our world-views with fresh eyes.
3. Notes on Painting 1969 – 2019
Artist: Harriet Korman
Prices: Vary between $7,500 and $40,000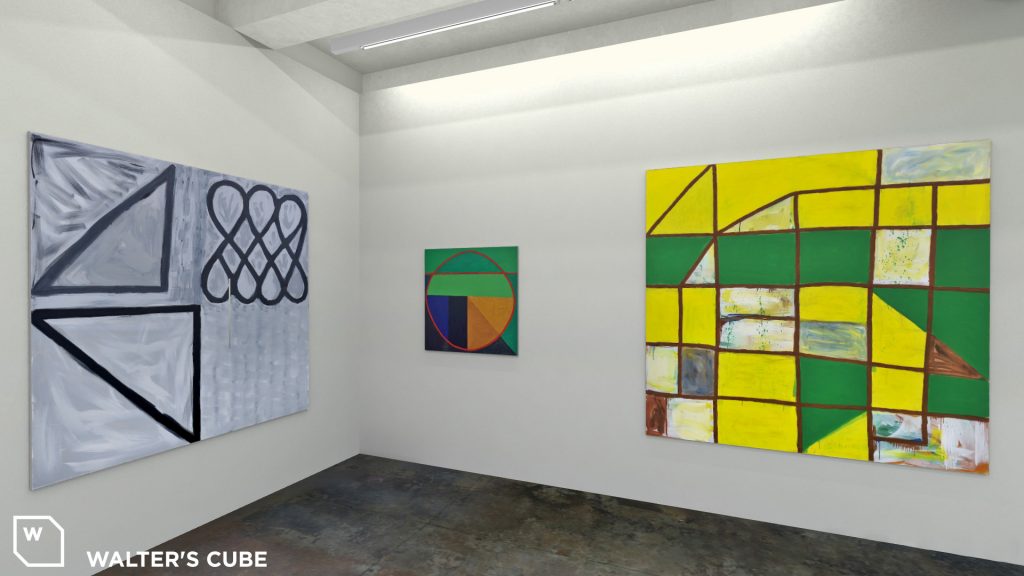 There have always been people who did not like geometric abstract art, and their reasoning behind it tends to be along the lines of 'it's boring, it's repetitive, it's just a variation of the same triangle over and over again'. To the distress of these people Harriet Korman is the answer. As Hyperallergic wrote about her new exhibition in Thomas Erben Gallery, they 'cannot stress how fresh and exciting it is'.
The source of the delight is simple. Korman is unlike her peers, as her long career is full of changes. Every few years, she picks up a new technique – first the scrape paintings, then the gesso paintings, then she turned to oils. It's not about painting the same themes with different materials, it's always about discovering a new possibility with the confidence of a master. As a result of this, it's hard to talk about 'series' with her, since she does not create variations of color, which makes her work less universally recognizable, but so much more interesting.
If you wish to create your own online exhibition and join the group of artists and galleries we reviewed, you can get started here. To learn how to use the technology, read this article.