Welcome to the launch of our new review series!
This time around, our Editor decided to take a look on the online exhibitions the users created with the Online Viewing Room in 3D. Walter's Cube specializes in proportionally scaled digital twins, where walking around in real time feels natural – but it's up to you to fill that space with artworks and life. It's easier than you would think, really. To celebrate the immersive experience that sprung from the marriage of art and technology, we chose 3+1 solo shows to review as a start.
1. The woman and other mysteries of life
Artist: Dénes Csasznyi
Prices: Vary between €420 and €9,500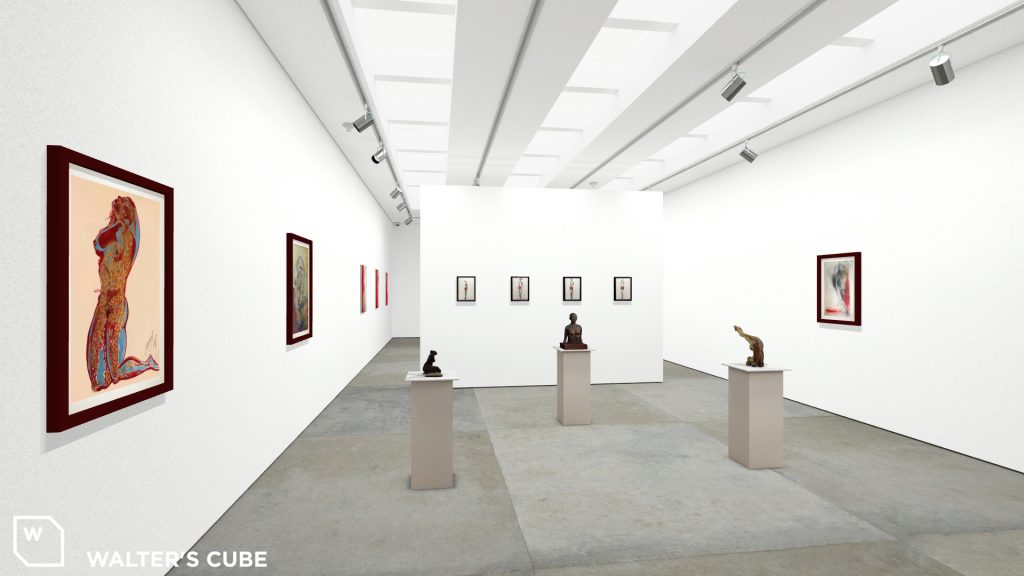 To ring in the new year and the new project, our first choice had to be the Hungarian-Serbian sculptor's solo show, because it perfectly embodies what a new beginning is: a birth, life itself in its truest form.
In The woman and other mysteries of life, Csasznyi explores the themes of the title with a restricted color palette of reds, whites, blacks, and light browns on his acrylic paintings. He pays respect to the body, the human form that carries the most complicated existence. On the Birth series consisting of 4 ink drawings, he uses red circles to point out the new life hiding inside another – the pregnant mother carries her baby as a secret. Not out of shame, but as a rule of nature, as the unborn child is a mystery yet to be discovered, both as a person and as a metaphysical symptom of being.
On his small-scaled sculptures, he stays with the topic of body, but makes it broader: we see both men and women, heads and full bodies, even animals. What ties them together could be summed up in Antigravity: a human form that reminds us of a diver in the act of free falling. It's not a moment before hitting a surface, it's a timeless feeling of being above the physical rules, of levitating – life in itself is a miracle, as it can't be fully explained.
2. 200 Years vs. 10 Years
Artist: Fred Friedrich
Prices: Vary between €850 and €1,000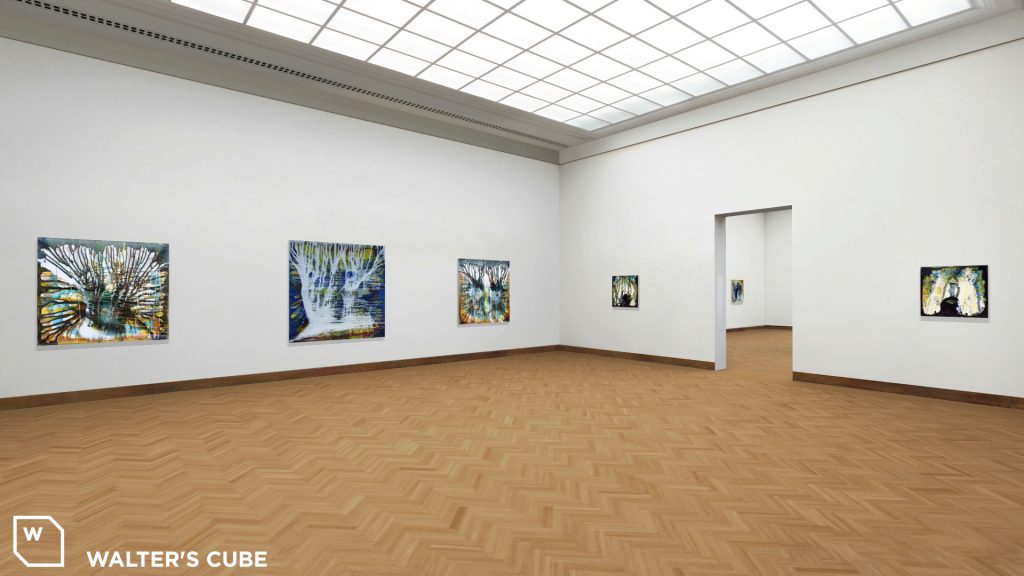 Following up on the thought of what's hidden from the naked eye regarding our very existence, we end up at the theme of faith and belief. In other words, at the heart of Fred Friedrich's retrospective show.
The German painter picks his motifs far from home: his philosophy is based on the Popol Vuh, the main book of the Maya culture. But don't expect golden masks and pyramids in the jungle – Friedrich dissolves everything into abstraction to convey how elusive ideas are. His mixed techniques canvases with rich, regal colors look like there are rivers running through them with the flowing paint, invoking wild waters, the metaphor of a human experience of unstoppable forces.
If we take a step back though, they change. The rivers start to resemble branches, and on some paintings they create the illusion of a tree, the tree of life. In that symbol we have both movement and stillness, present and future, and what binds them, not time, but the faith in existence and the continuity of that existence.
3. MAUER – it's painted!
Artist: Jens Lorenzen
Prices: Vary between €10,000 and €16,000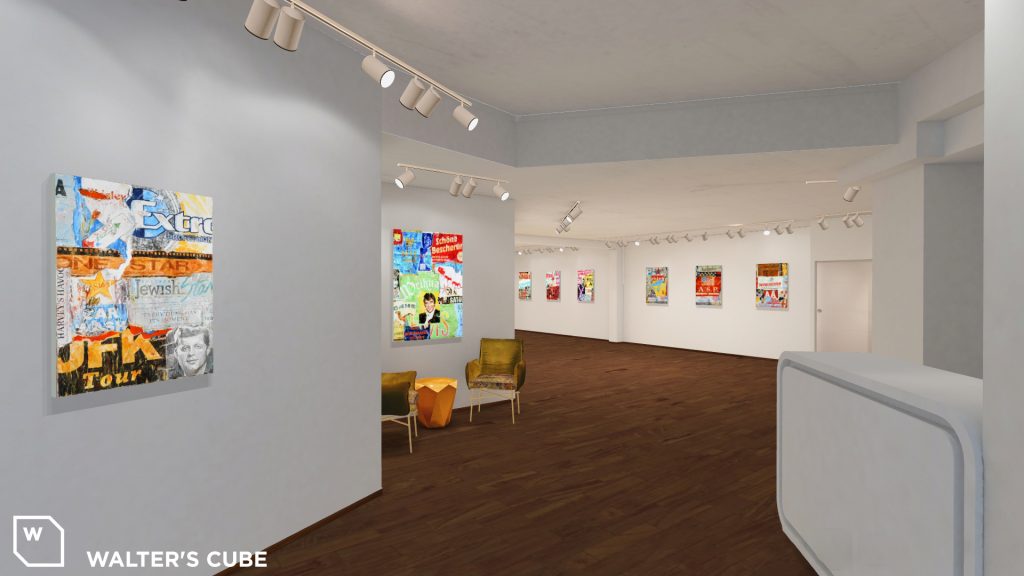 Everything has a beginning and an end, right? Well, no, at least not in Jens Lorenzen's world. Not even True Stories – that's the title of the first picture we see upon entering the gallery.
We are tricked into thinking that we stand in front of collages, but in reality, the German painter uses oil – form and matter create anachronism, which negates the two-poled perception of things. In terms of the history of art, collage is not the end of classic painting. In terms of humanity, nothing really ends, just gets buried under another layer – like turning a page in a book, the same sensation we get upon inspecting one after the other of the standard sized canvases laid out for us in a comic style.
There is no stop or rest in this exhibition, which mirrors how the artist likes to be on the road – Lorenzen finds his inspiration during his travels, and that's easily detected from all the foreign pop cultural references he uses in his art. He handles reality as if it was a story, but a story without boarders, as there is no finish line to cross. The tale just keeps on going in every direction, carrying us with it like driftwood.
+1 Ser Serpas
Artist: Ser Serpas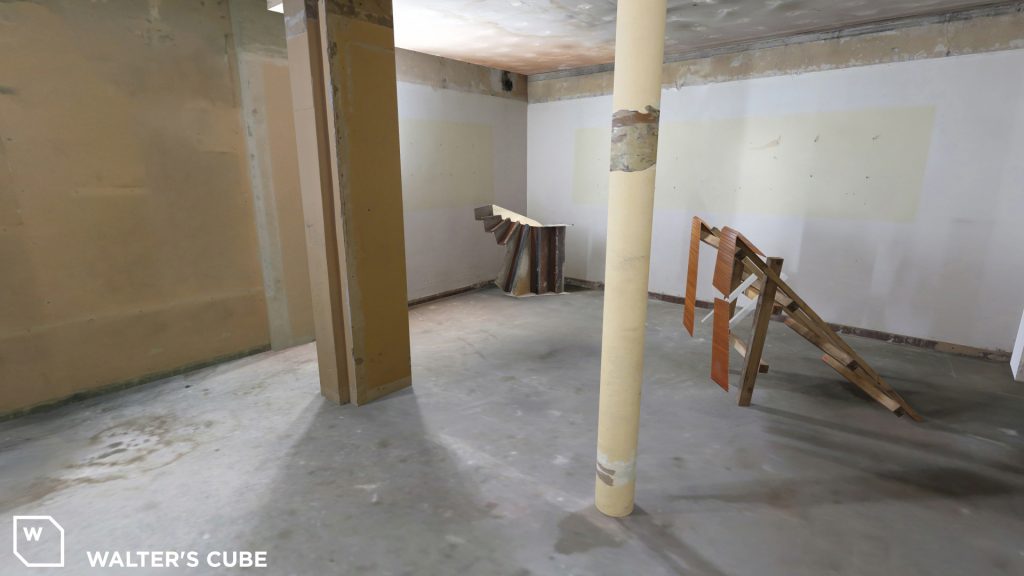 This last exhibition is not like the others mentioned above, but that's exactly why it should be here. Ser Serpas lets us talk about humans by showing us installations without them.
The American poet and activist uses everyday objects to create compositions that read like full scenarios. Everything seems to be out of place, yet the human touch is inevitable, which raises the question of why. It's clearly not a mistake, so why would a person create chaos on purpose, especially to just leave it behind? Because that's her nature.
We have seen how faith and circular story-telling works, the whole never-ending self-discovery, but to truly understand their weight we have to face what they are opposed to, and that's the immanent chaos and decay of being. The miracle of birth seems so grand in Csasznyi's art, because this is what the end and absence looks like. Serpas' work is both a warning and a reminder of how we live.
If you wish to create your own online exhibition and join the group of artists and galleries we reviewed, you can get started here.