Continuing our mission to review online exhibitions our users created with the Online Viewing Room in 3D, after women artists' shows, we move onto booths chosen from the Harlem Fine Arts Show, which was named as 1 of the 5 things you should be doing over the weekend by The New York Times. Our Editor chose 3 exhibitions you should see, so we recommend you visit them in the proportionally scaled digital twins we made for them.
1. Sculptures by Nash
Artists: Woodrow Nash and Alfred Nii Addo
Prices: Vary between $5,900 and $12,500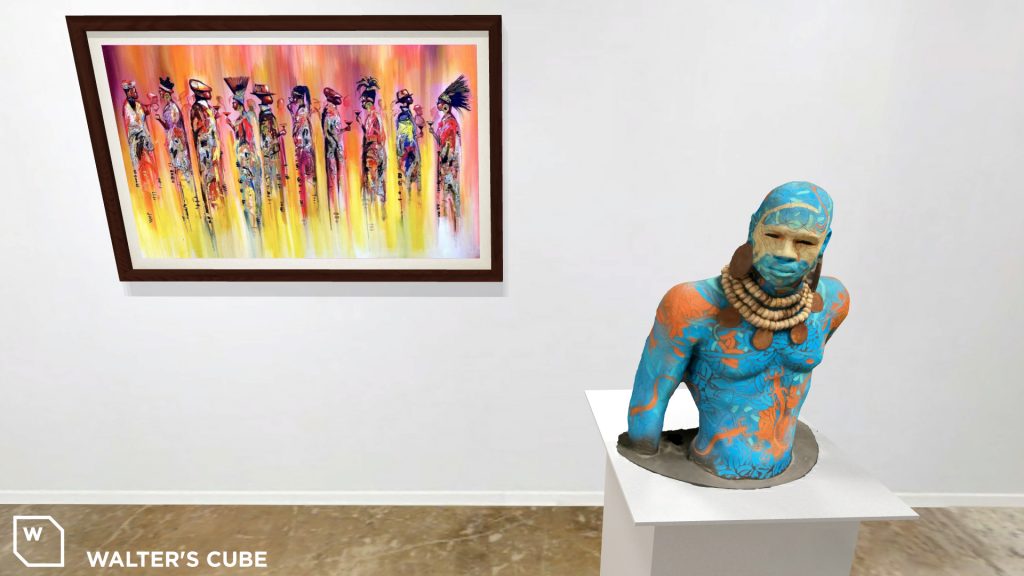 If you are wondering what it's like to take pride in one's work, you should take a look at Woodrow Nash's sculptures. His stonewares and earthwares revoke past times and ancient rituals, but do it in a contemporary form – that's the essence of African-Nouveau. His figures carry a grace that's beyond the everyday life, reflected in the titles of the artworks: Bold, Honorable, Brave, all in different African languages. The traditionally dressed and painted bodies show the strength of his culture, while carving out their spaces as thinking and feeling human beings.
Alfred Nii Addo's paintings are more than a backdrop to this statement, as the figurative and abstract works depict the tribal life. We can see people coming together, the bond between them, but also the impressions that are forming them. The self-taught Ghanaian master puts emphasis on nature on Autumn Sunset, while every paint stroke symbolises an individual looking at the same phenomena. The main takeaway is that strength comes from groups, joined forces can preserve.
2. Quilts
Artist: Myrah Brown Green
Prices: Vary between $200 and $7,000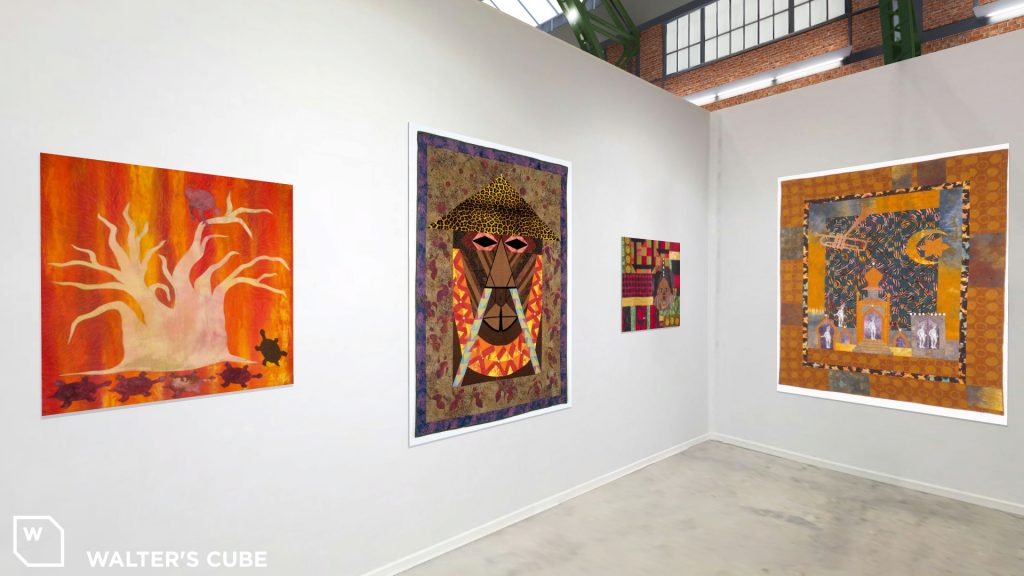 Myrah Brown Green creates quilts with the intention of serving as a middle ground between past and future, cherishing her heritage and making sure the next generation can inherit it. The approach is humble, even though the task is demanding. Any seamstress can testify how time consuming it is to sew, not to mention the precision and focus it goes into getting everything perfect. It's not hard to notice the dedication going into her works.
There is an underlying symbolism in quilting that should not go unmentioned as it is the other reason to use this exact medium apart from the obvious personal inclinations. The thread always goes above and below, like the highs and lows of life, while stichting together different parts – past and future. The monotonous work can become meditation, a time for intellectual thinking, or just a way of coping through stepping out of our surroundings.
3. The Soweto School of Art
Artists: Joe Maseko, Winston Saoli, Eli Kobeli, Speelman Mahlangu, Michael Nene
Prices: Vary between $75 and $1,399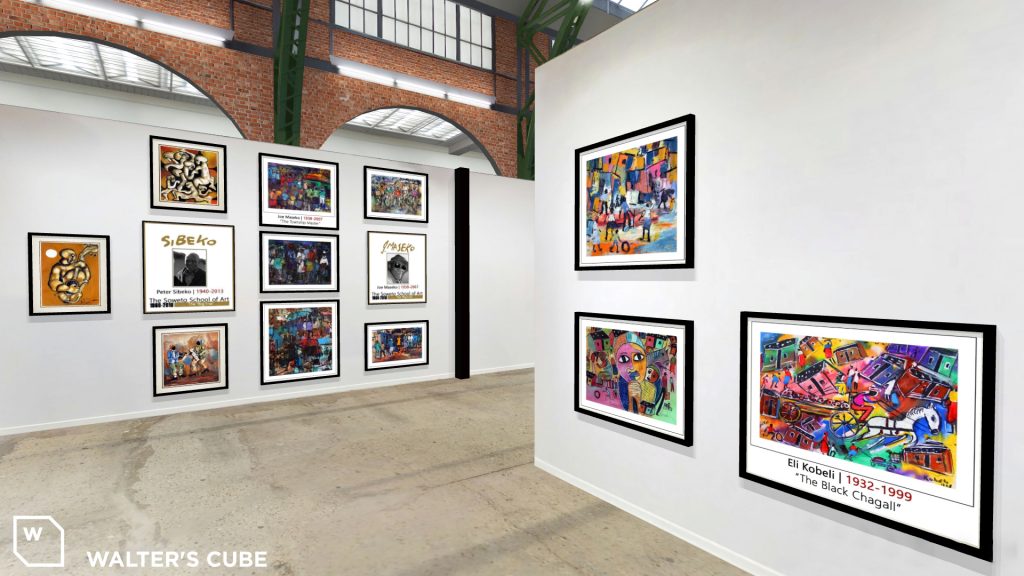 The Soweto Fine Art Gallery, established in 1996, is the oldest black fine art gallery in Africa, specialized in representing South Africa and the Sub-Saharan region. But it goes back way before that, as it is the home of the Soweto School of Art, which was founded in 1960. With 6 decades behind its back, it's no surprise that its artists create a very colorful and diverse palette. In the Harlem Fine Art Show booth we can find portraits in a pointillist style, avantgarde group pictures, and cubist allegories, to just name a few.
We can't simply call this Black Art, because while the artists' cultural identity is an important part and they paint their communities, they venture beyond that and reflect on the history of art in general. This can be understood as an attempt to keep their own voice while claiming ground on the global art scene without compromise.
If you wish to create your own online exhibition and join the group of artists and galleries we reviewed, you can get started here. To learn how to use the technology, read this article.