Kasmin Gallery
New York City, USA
Constantin Brancusi, Marcel Duchamp
This time in our series of reviews we visit Constantin Brancusi's and Marcel Duchamp's digitized exhibition through a three-dimensional model created by Walter's Cube. This technological innovation lets the visitors enjoy the artworks in a proportionally scaled digital twin in real time, where walking around and interacting grows into an immersive experience thanks to the Online Viewing Room.
Imagining a productive dialogue between two as inimitable artists as Marcel Duchamp and Constantin Brancusi could be challenging, since we are wired to think only those can hold a conversation who have something in common. And how could so unique people share much? The Kasmin Gallery's exhibition in New York City titled Brancusi & Duchamp: The Art of Dialogue makes a point of them not just being friends despite their different backgrounds, but actively influencing each other by showcasing numerous topics they both visited in their oeuvres. Paul B. Franklin as curator chose themes of sculpture as object, verbal and visual puns, eroticism, kitenics, optics, and what holds this all together, the belief that the studio is the artist's sanctuary where he can do whatever he wishes without restrictions.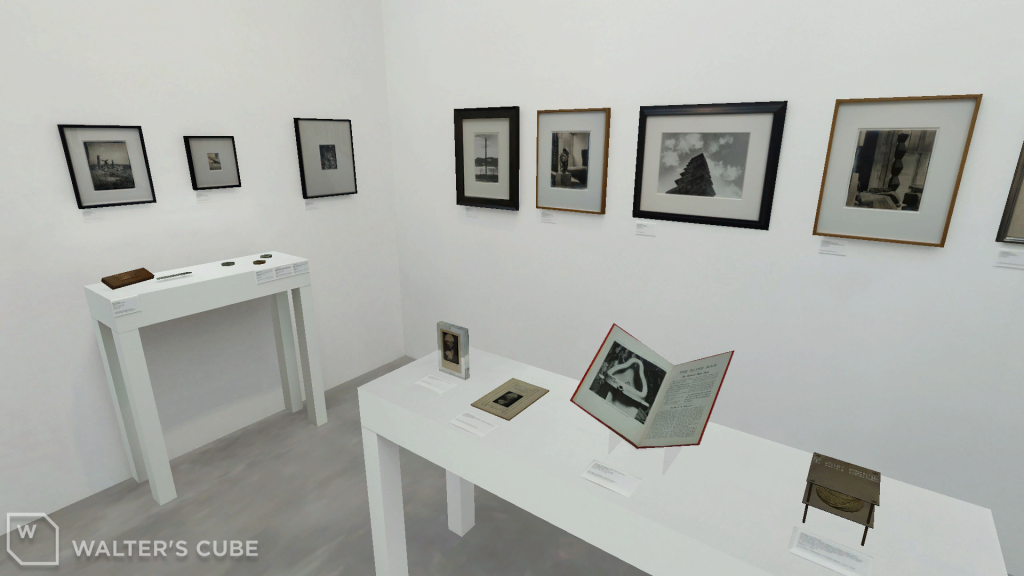 To understand the importance of their relation it's worth noting that they both had their problems and disagreements with the art world: after the controversy surrounding the painting called Nude Descending a Staircase in 1912, Duchamp said he wanted no part of group shows anymore, and Brancusi left Rodin's studio whom he admired to make it on his own, after only two months, because "nothing can grow under big trees", as he put it. Maybe Brancusi liked Duchamp's company because he was only 11 years his senior, so they were more like equals than a student and a master, which could lead to a flourishing work and personal relationship.
There is an anecdote that illustrates perfectly the mechanics of this relationship: after Duchamp visited an exhibition of aviation technology, he told Brancusi that "Painting is washed up. Who will ever do anything better than that propeller? Tell me, can you do that?" Brancusi did just that: he created the sculpture Bird, which resembles a propeller so much that when he tried to cross the border, the American custom officers wanted to collect import duties on it for being an industrial item – even the court got involved, eventually ruling it is a piece of art, simply because it's too beautiful to be anything else but that. After his rhetorical question, Duchamp famously went on to create his ready-mades, meaning they both abandoned at some point the form of art they initially chose.
There is something both satisfying and disturbing about the verdict. On the one hand, the judge realized the symmetry so important to both artists, which is clearly mirrored in the way Paul B. Franklin set out to arrange the artworks in the gallery. On the other hand, Brancusi's mission of depicting "not the outer form but the idea, the essence of things" was clearly lost in translation, and declaring something to be art after the first visual impression without thought is the exact opposite of Duchamp's guiding principle, which rejects retinal art in favor of art that serves the mind.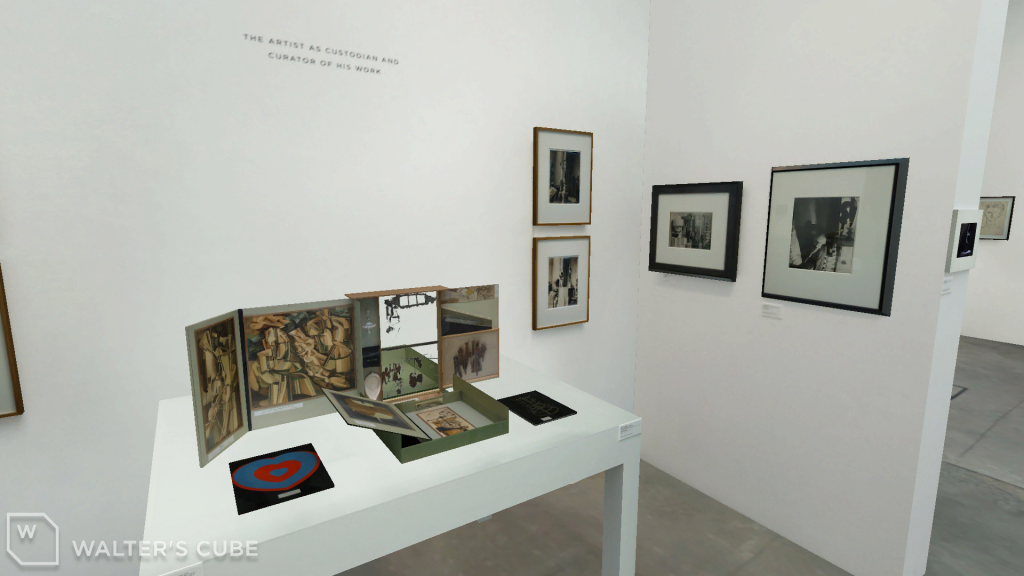 While the exhibition consists of many photographs of objects in eclectic frames symbolizing the variegation of the oeuvres, providing a layered image of artistic process, it never stops being deeply personal. Partly because we also see the artists in their own spaces, their studio, their home, partly because these portraits of Duchamp and Brancusi were taken by their friends who are famous artists on their own right, creating some kind of familiarity. It gives the viewer the feeling that their dialogue is not a secret one, maybe it could even be joined.
If you want to compare your thoughts with our reviewer's, who only saw the digitized version of the exhibition, you can visit the 3D model here.